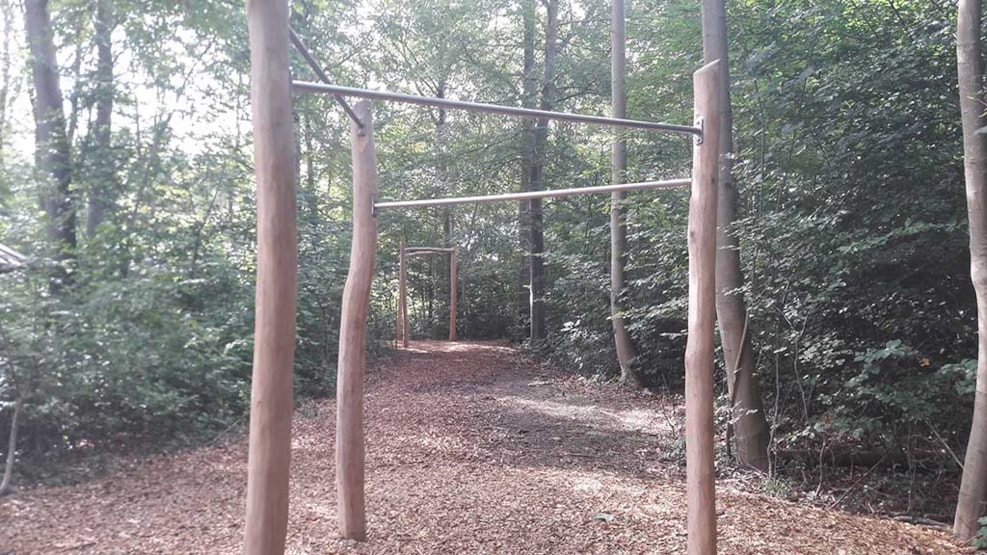 Nature playground in the Fredskov Woods in Bogense
Playground, fitness center, learning center and scenic area, all in one.
Here is something for all ages and temperaments - whether you are facing physical challenges, whether you want to learn and explore or whether you just want to enjoy nature.
The area is divided into spaces with different themes. And you can decide for yourself whether you want to go systematically and experience all areas, whether you want to focus on a single area or whether you want to be surprised at what is hidden at the end of the next path.
Balance track, crossfit, water course and more
Some of the themed play areas are the Balance Path for children and youngsters, The Old Oak and Tree Stump for the curious and covetous, crossfit and nature fitness for the active and the Water Path for those who love to combine play and learning.
Picnic in the woods
Enjoy your picnic in the open cabin in the middle of the area. The cabin can also give you shelter from the rain if the weather does not subside.

 

Remember to look for ticks when you get home.