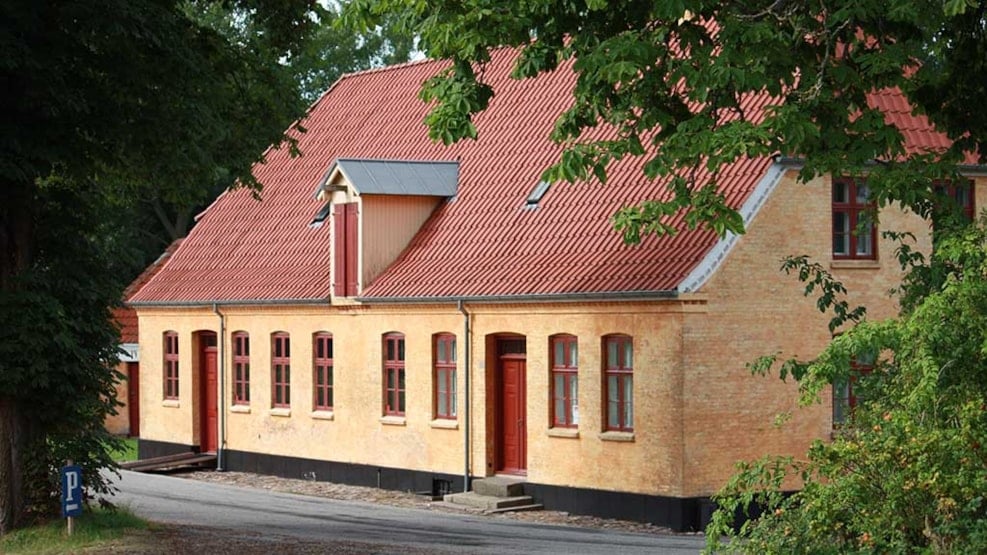 Museum Morten Korch
Find out more about the popular Danish author in the cozy old mill in the middle of his favorite landscape, which inspired him for his novels!
Visit Funen's museum for the popular writer Morten Korch who was proud to be from Funen. Morten Korch (1876-1954) was the most read author of his time, and today he is also very famous for all the popular films that were made on the basis of his novels. Morten Korch's son Morten Andreas Korch has provided a large number of effects to the Morten Korch Museum. Come and learn much more about the famous Danish author.
The museum is located in the old watermill Fyllested Mølle at the Kærsgaard Transport Museum in Brenderup, just a few kilometers from Morten Korchs country house Bro Skovgård, where he wrote many of his novels and went out into the funish nature for inspiration. Fyllested Mølle is a historic building that, with its location and past as a watermill, perfectly fits into a Morten Korch museum.
Opening hours
1st Saturday of every month at 1-4 pm - until 1 October 2018.
Admission for adults: 60 DKK. Children under 12 years get in for free, if they are accompanied by an adult.
Or by appointment. It is possible to make an appointment for all weekdays.
Guided tour for groups with guide.