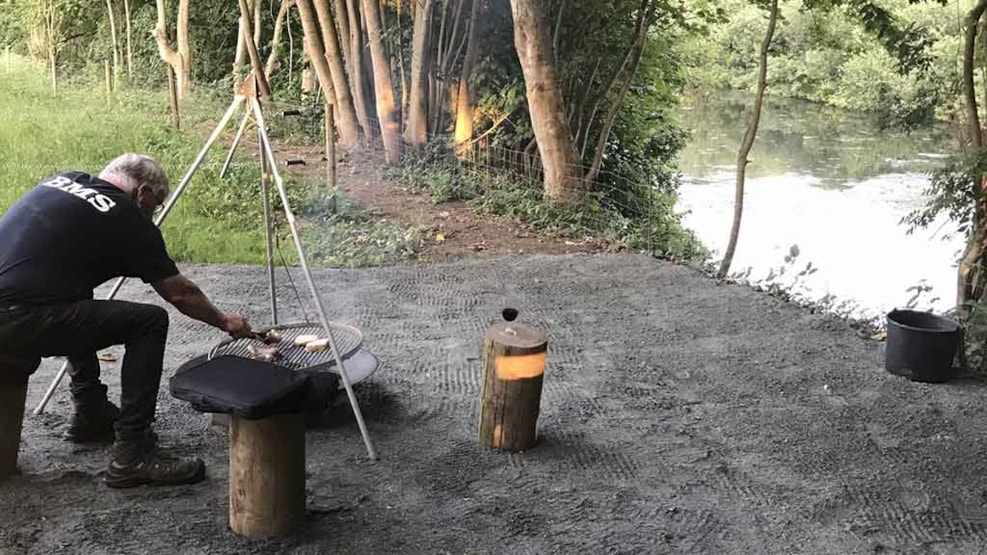 Motorhome site at Labøllegaard
Take the motorhome to the most beautiful surroundings in the countryside by a biodynamic farm with Scottish Highland cattle! Here is real peace and quiet and a lovely view of the lake and the animals.
Labøllegaard is run according to biodynamic principles, and the Scottish Highland cattle graze in the fields close to the motorhome site. Here is pure idyll and a great view. You have several options for an overnight stay in your motorhome, from a free overnight stay to buying a guided tour, access to the trails and cosiness in the shelter Kalveskjulet. Remember to book before arrival - there is only room for a motorhome!
Free accommodation one night
You can stay for free with your motorhome for one night. There is room for 1 motorhome, length max 10 meters. Arrival after 3 pm, departure before 11.
No facilities are provided.
Access to paths, Kalveskjulet, seating by the lake and campfire
Book access to the paths around the animals and the lake, access to the tables and benches with a view of the lake and make use of the "Calf Shed" with cozy furniture and a fireplace with firewood. You have the area all to yourself, without anyone other than the lady farmer on the premises. The price of DKK 200 applies from arrival to departure for one overnight stay. If it's available, it's possible to rent for more nights.
Guided tour of Labøllegaard
Learn a lot more about biodynamic farming and how the soil and the cow can bind CO², pet a cow or a calf and say hello to a hen - all on an exciting guided tour with the lady farmer herself. Duration approx. 1 hour. Price: DKK 75 pr. person, children under 10 years half price.
The farm shop
You can also shop in the cozy farm shop with biodynamic beef and other goodies, all produced with the heart.