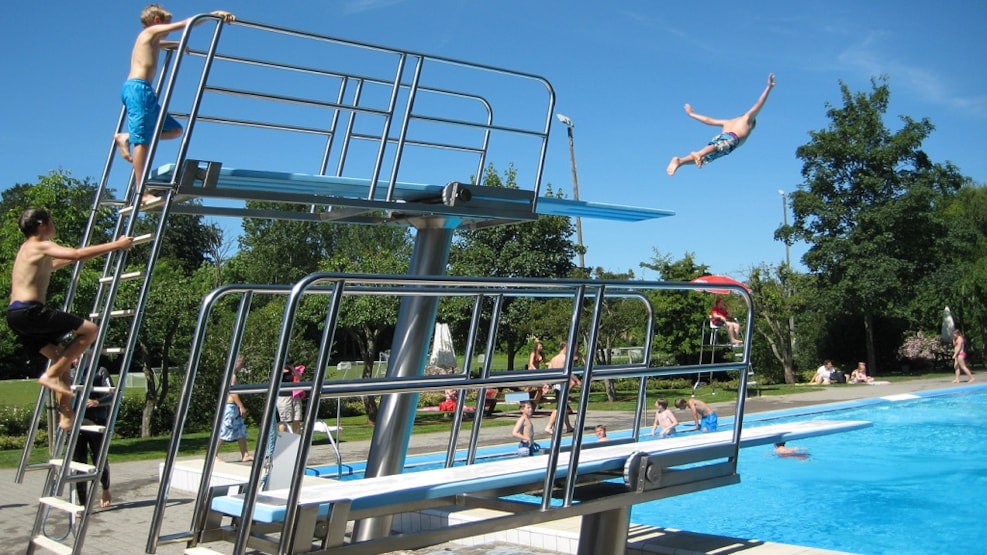 Morud Outdoor Swimming Pool
There's so much fun by the water for the whole family at the outdoor swimming pool in Morud, where you can jump off the high diving board or let the little ones relax in the children's pool.
Jump into the outdoor pool! The older kids can have fun at the large pool with springboards, and the small children can use the little pool with a water slide. 
Right beside the pool, you'll also find playing fields for beach volleyball, petanque, football and basketball.
You can borrow balls at the open-air pool.