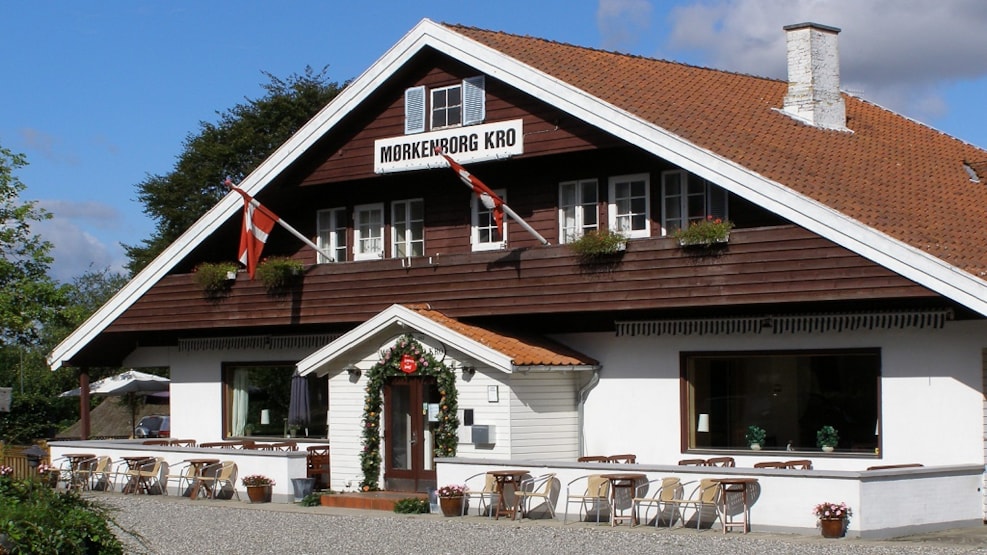 Mørkenborg Kro & Motel Restaurant
At Mørkenborg Kro, you can enjoy open sandwiches for lunch, the dish of the day and many other dishes and good desserts - and then it even happens in beautiful surroundings in the old inn by Stillebæk.
Delicious food at the old inn
Mørkenborg Kro serves traditional Danish food as well as exciting weekly menus.
The chef takes pride in using good seasonal ingredients, if possible from local farmers. The food is of course made from scratch, and the menu is adapted to the seasons. There is everything from French-inspired menus to real Danish food and Danish smørrebrød. You can also enjoy coffee and cake.
The inn is beautifully situated in a small valley with its own park and a lovely view of its own lake and forest, about 18 km west of Odense. The nature here at Stillebæk was a great inspiration for Morten Korch, who may also have been a guest here. The inn was built in 1771 and had royal privileges. The inn was originally called the Mørkebøge Inn and burned down about 150 years later, but was quickly rebuilt.
Opening hours
Thursday at 12:00-21:30
Friday-Sunday at 12:00-22:00
Open for events every day of the week.
There is space for bus parking at the restaurant, and up to 200 guests can be accommodated.
The place is not handicap-friendly.