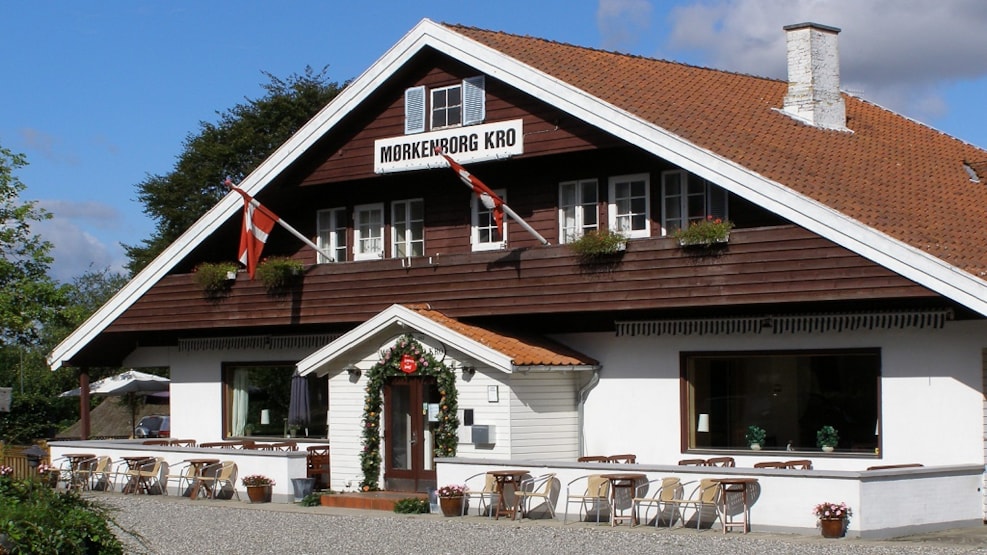 Mørkenborg Kro & Motel
Mørkenborg Inn and Motel offers accommodation in 14 good double rooms, located in a real rural idyll by the stream Stillebæk.
Mørkenborg Kro (or Inn) has 14 lovely double rooms with private bath and toilet. All rooms are bright, comfortable and with modern facilities.
The rooms are furnished with satellite TV, a double bed and a spacious bathroom.
The rooms have their own entrance, and there are good parking options.
Mørkenborg Inn and Motel, which was once royally privileged, was built in 1771 on the lands of the Rugård estate. The inn, which was called Mørkebøge Kro when it was built, was owned by Rugård's owners until 2004.
Mørkenborg Kro is located in the scenic Stillebæk area, which inspired the popular Danish author Morten Korch for several stories. The inn includes about 4 acres of land, which is hilly and has its own small lake.