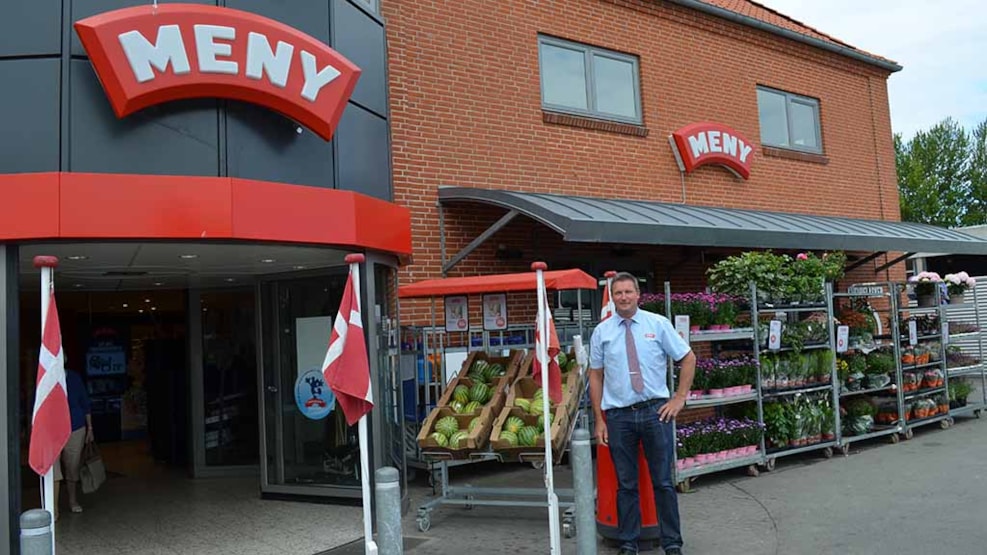 MENY Bogense
Find all the stuff you just found out you need ... MENY Bogense is the largest supermarket in Bogense with lots of delicious items! MENY has a large campsite and is close to the town's campsites, holiday apartments and marina.
At MENY Bogense you will find a butcher with many delicious meat products, fresh fish and delicacies.

You can find a large selection of cheeses, including the popular Bogense cheese and of course the Funen specialty smoked cheese.

There is also a well-stocked selection of wines.

If you are looking for something for dessert, you can also find homemade ice cream, delicacies from the butcher department or a good selection of sweets and chocolates.

There is also a bakery in the shop with many delicious cakes and breads.

MENY Bogense also has a post shop, so you can send your letters and packages. Here you can also buy stamps.