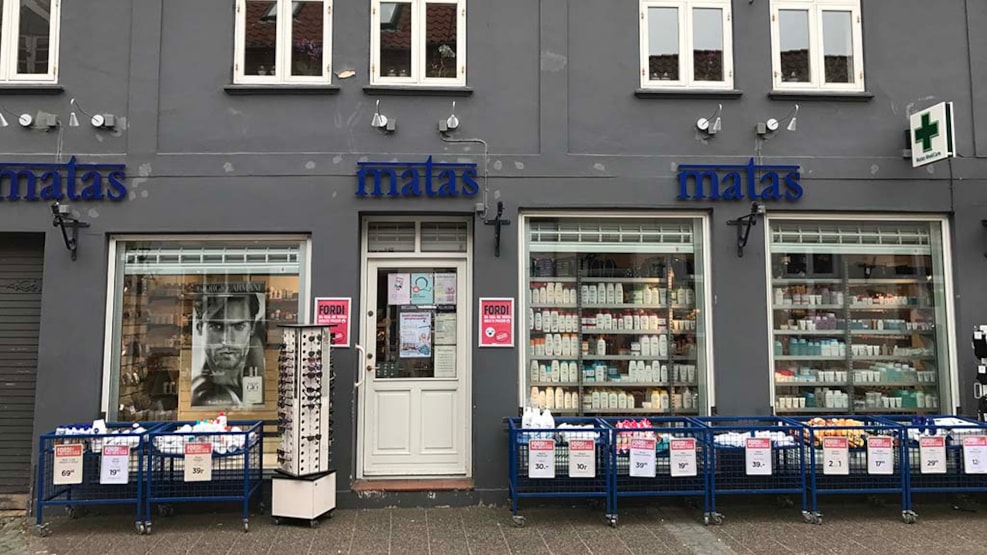 Matas in Bogense
Find skin care, cosmetics, health food, perfumes and many other products from many well-known brands and of course also organic products!
Get everything for your health and beauty
Matas in Bogense offers a wide range of delicious products in beauty, health and body care. Here you can buy perfume, creme, shampoo, over-the-counter medicine and much more.
Get into the store and meet the skilled staff. They are ready to help you with good advice and guidance.
Opening hours
Monday - Thursday 9.30-17.30
Friday at 9.30-18.00
Saturday at 9:30 to 14:00