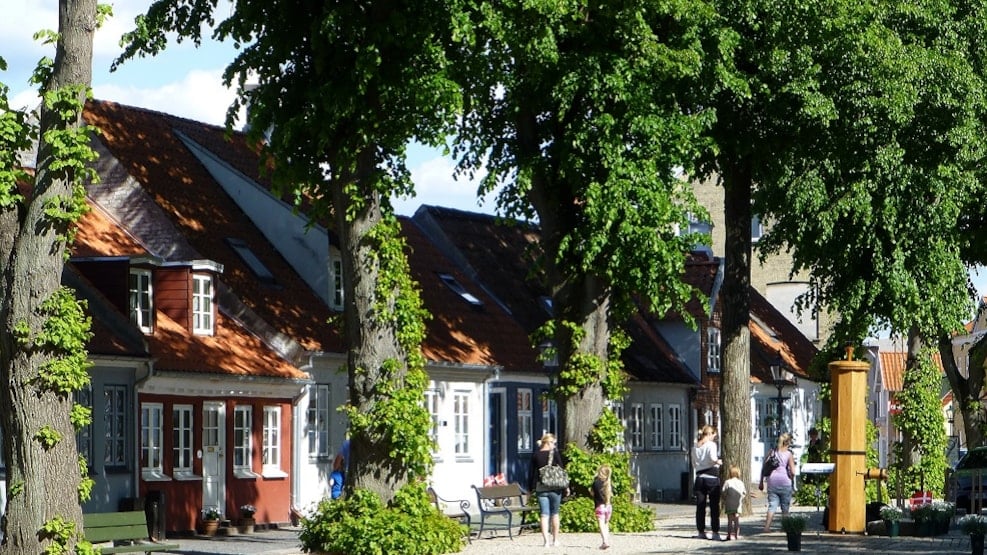 The Market Square in Bogense
At the town square in Bogense, there has been a market since the Middle Ages, and the square in front of the church has always been a centre of the town.
The town square is surrounded by houses from the 18th century and lime trees planted in 1871. It has been the town's market square since the Middle Ages, and a market is still held here every Thursday. The market was very important for the town and helped to make Bogense a market town when there was a ferry connection between Bogense and Jutland.
All the town's craftsmen lived on the square. They had a monopoly on their work, just as the merchants had a monopoly on selling goods at 2 miles from town.
Bogense Borgerskole was built in 1853 and served as a school until 1920. There was also a school here before the 19th century. There were also several inns at Torvet - including Røde Kro (the Red Inn), which still exists, and which was the sailors' inn, and the finer inn at Torvet 3, where the parish council was located.
The wood pump is a copy of the original public pump that stood in the middle of the square.