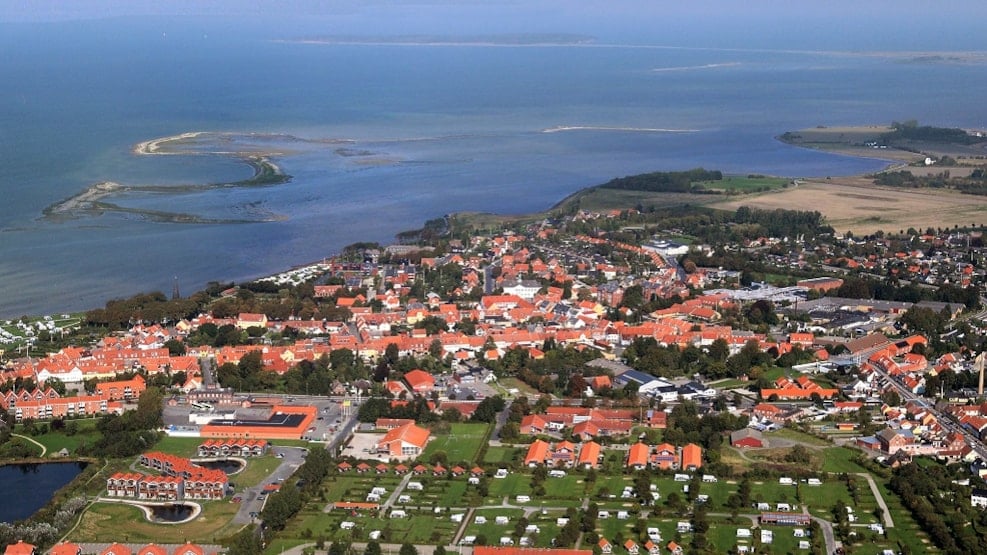 Mågeøerne - The Seagull Islets
As the name Seagull Islands suggests, gulls and other birds are the inhabitants of the islands just off Bogense - you can see and hear the bird life from the coast!
The Mågeøerne islets emerged some 100 years ago on mussel beds on the top of some oblong sandbars.
Fifteen different species of birds nest on the islands, such as the great cormorant, the common eider and the Eurasian oyster catcher.
During the winter, one of the visitors to the islets is the rare pale-bellied brent goose.
Access is not permitted from 1 March to 31 August.
The vegetation consists of plants such as lyme grass, sea wormwood, annual seablite, and common glasswort. Ditch grasses and sea lettuce grow in the shallow waters around the islets. The islets have become larger over time - once they were only seen at low tide, now they can be seen all year round, and there is a lot of sand on them. Among other things, they grow bigger with washed away sand from the nearby sandy beach at Bogense.