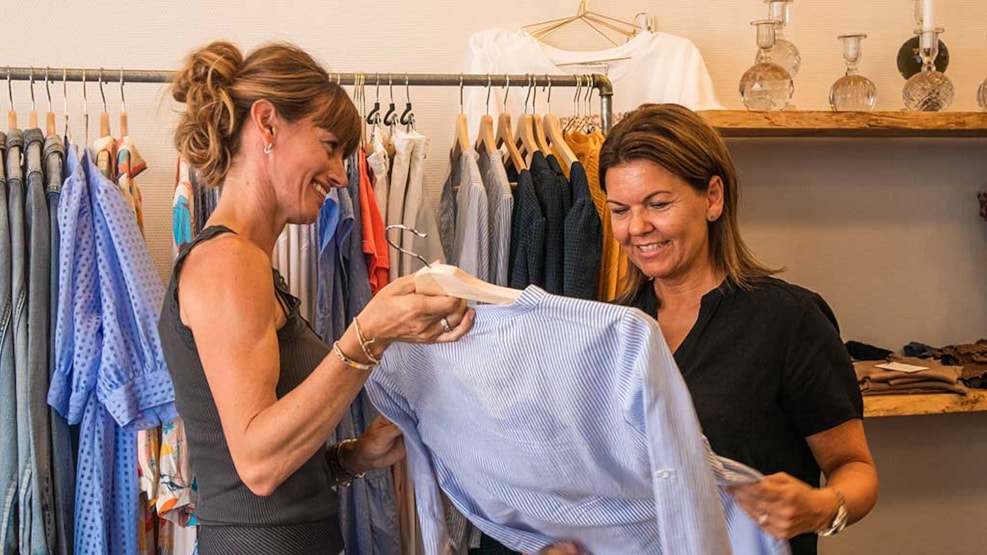 Lux Room in Bogense
Treat yourself to Lux: Room, where you will find pretty clothes and shoes and fine gift ideas in a wonderful shop where you can get a lot of inspiration.
Lux:Room is a beautiful universe with carefully selected clothes, good shoes and bags, among other things, from Mos Mosh, Gustav, Neo Noir, Sofie Schnoor, Fine Cph, Levete Room and many other good quality brands. You can also find fun and beautiful gift ideas for your home.

You get a particularly good service, where you and your wishes are top of mind.
Opening hours
Mon-Fri at 10-17.30
Saturday at 10- 14.00
Sunday at 10-14.00 (Easter and July 1 - August 8)