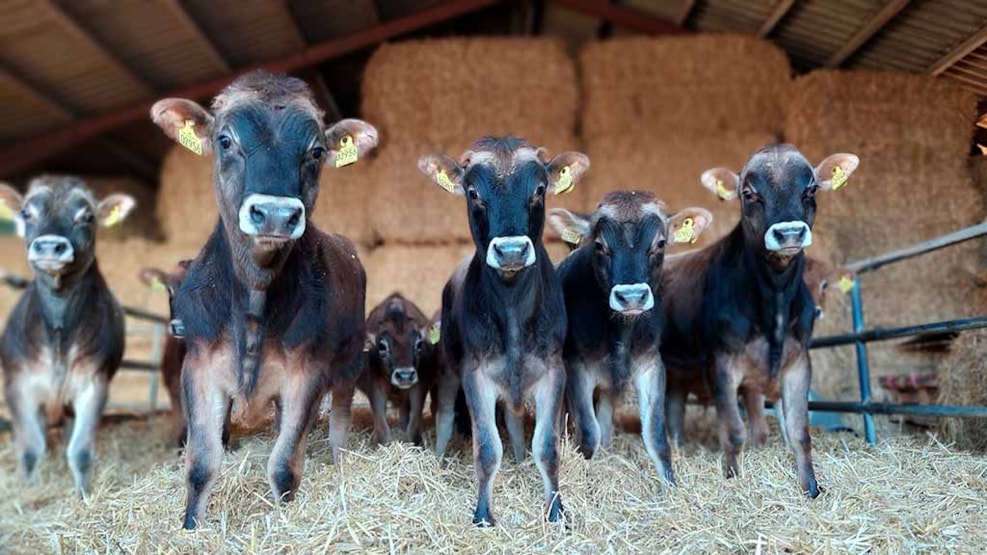 Lundsbjerggaard Farm Shop
Visit the farm shop, find delicious meat from Jersey calves and the ice cream from the farm's own dairy, and say hello to the cute Jersey cows!
Lundsbjerggard sells delicious meat from Jersey calves. You can buy many different cuts from BBQ meats to osso buco meat, old-fashioned roast steaks, steaks and always minced beef. It varies from week to week whether there is fresh or frozen meat and what specific cuts you can buy. You can also buy good wine in the farm shop, so you can have a glass of wine perfect for your jersey steak meal.
You can also buy ice cream made from milk from the farm's own Jersey cows - made at Lundsbjerggaard's own dairy.
There are 3 variants: Strawberry, chocolate and vanilla.

The calves are farmed locally, and they get locally produced roughage feeds without additives. There is only a short way to the butcher and a short way back to the farm shop, meaning no long transport time. The animals are comfortable in the barn, where there are large stalls for them where they can walk freely.

The calves are bull calves that cannot be used in milk production on the farm.
Opening hours:
Thursdays 15.00-18.00
Fridays 10.00-14.00
Saturdays 10.00-14.00

Check out the Facebook page to see what items are in store.

Contact Lundsbjerggaard if you have special requests for cuts.