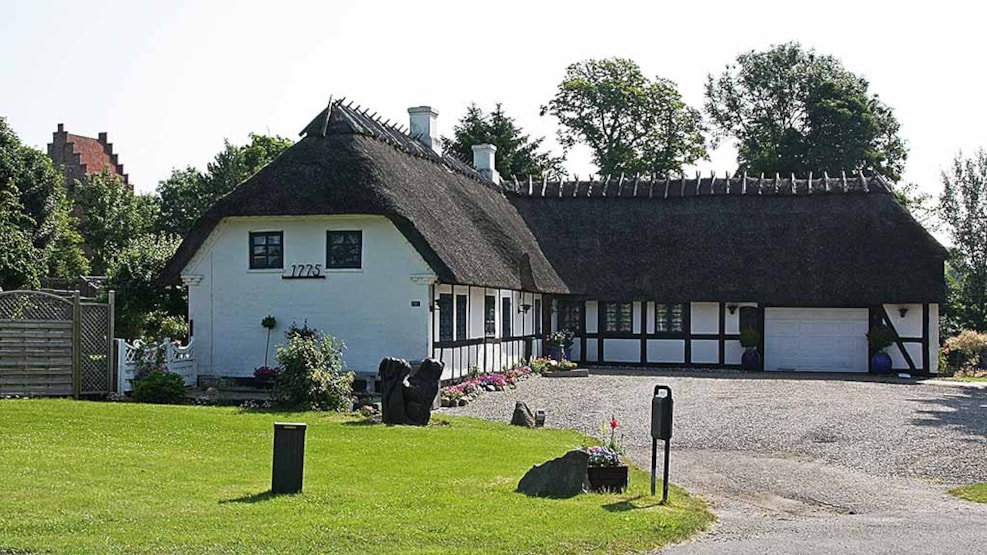 Lunde
Lunde is an idyllic old village with fine half-timbered houses and idyllic ponds - and is a former station on the North Funen Railway between Odense and Bogense!
A little north of Hans Christian Andersen Airport in Beldringe lies the village of Lunde.
The church
The church is originally Romanesque from around 1200. There are murals in the east side of the choir.
The church is open or can be opened with staff on site.
The railway
The railway Nordfyenske Jernbane, from Odense to Bogense, had a train station in the village from 1882 to 1966. The station building, which, like the other station buildings on the line, has been designed by architect N.P.C. Holsøe, is located on Lunde Bygade 153. The building has been rebuilt and is now used for residential purposes.
On the corner of Lunde Bygade and Mosegyden, a memorial commemorates Denmark's liberation of the German occupation on May 5, 1945. The stone has the following inscription:
Stone of age
here to report
Now there is peace on earth
Power and tyranny
should not rule
Denmark stands free in the north

Along the main street Lunde Bygade, you can find many charming half-timbered houses as well as two ponds.

Population: About 350