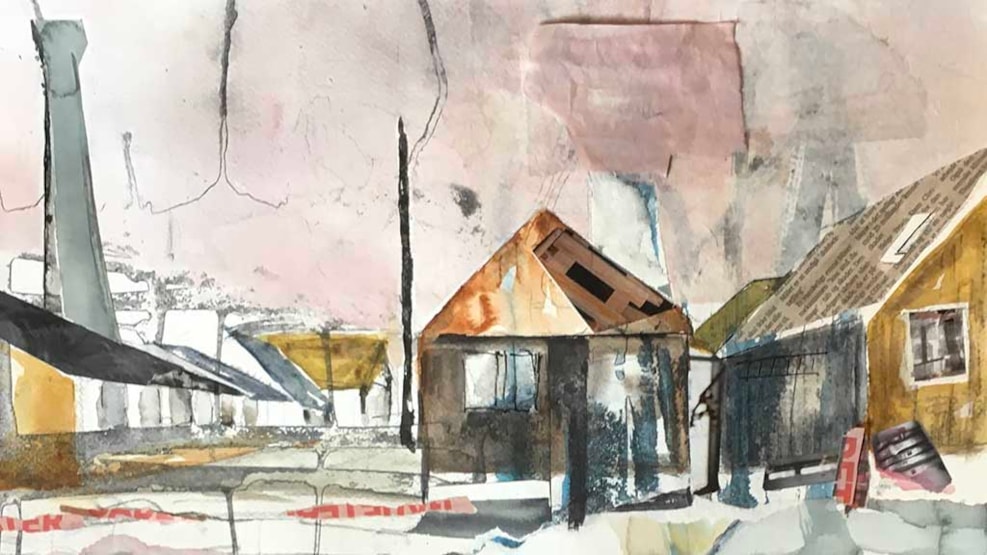 Lis Drud
Lis Drud finds inspiration in the city and at the harbour. The beautiful in the raw and ugly are often motifs for her paintings, collages and mixed media art.
Visit artist Lis Drud and see her exciting works.
Lis Drud paints acrylic and watercolor on canvas, paper and old nautical charts. She works with charcoal, felt pens and collage.
She's been painting since the 1990s and has many exciting works to show you.
Lis Drud says:
"My motifs are wide ranging - from flowers and interior to abstractions and aesthetic decay over buildings and cars."
Open 
Open by appointment.