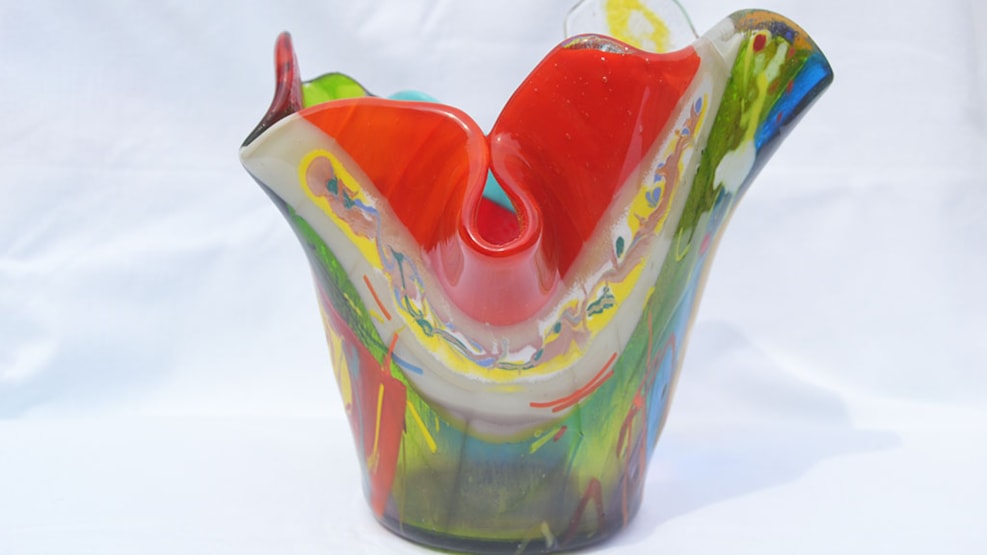 Kukkeren /Birgit Lenk-Hansen
Visit the old farm building at Jersore and see the exhibition of Birgit Lenk-Hansen's works in many different materials such as glass, wool, stone, clay, wicker and painting.
Kukkeren is a studio, gallery and shop with fascinating glass art, glass jewelry, bowls, paintings and more by the local artist Birgit Lenk-Hansen.
Kukkeren is housed in a farm building from the 1600s, and in the courtyard grow many interesting herbs.

There is also a shop with antiques and crafts.