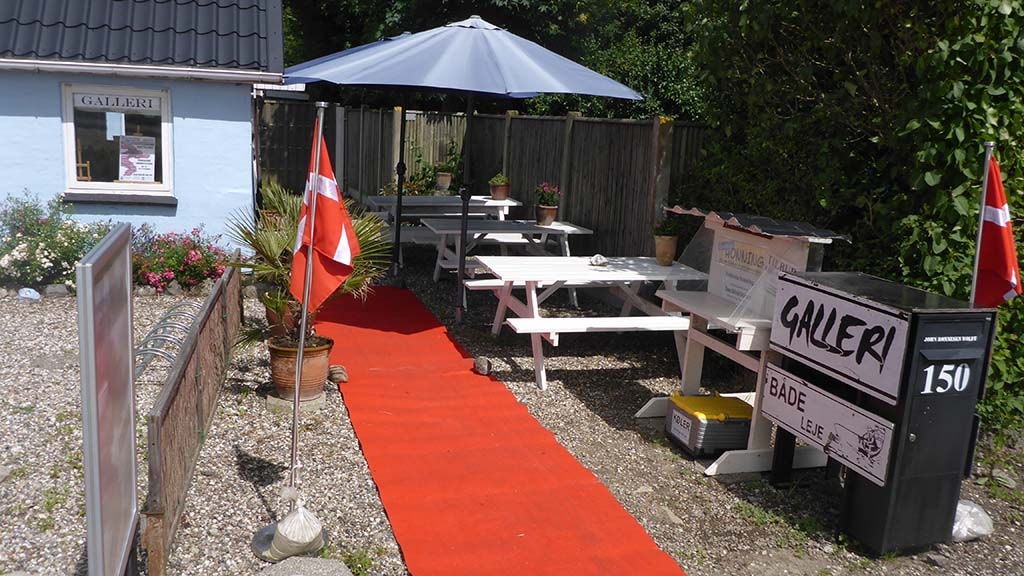 Klintebjerg Galleri (Art Gallery)
Look at paintings, sculptures and much more in Klintebjerg Gallery in the most beautiful surroundings by Odense Fjord!
Klintebjerg Gallery is situated in scenic surroundings within walking distance close to Odense Fjord.
Ca. 300 m from the gallery is Klintebjerg harbor. An idyllic old harbor from which there's a great view to the nature reserve on and around the small island of Vigelsø.
In der Galerie finden Sie Gemälde, Grafiken, Skulpturen, Zeichnungen, Skizzen und Reisefotos von Inhaber John Bonnesen Wolff und anderen Künstlern.

If you are biking along the canal and the fjord, the bike path goes right past the gallery. An ideal place for a break, with a free cup of coffee / tea and some art talk before the trip continues.

The gallery is a perfect destination for a gallery visit and to enjoy nature.
Opening hours
The gallery and studio is open every Thursday from 12:00 – 18:00.

Always open by appointment.