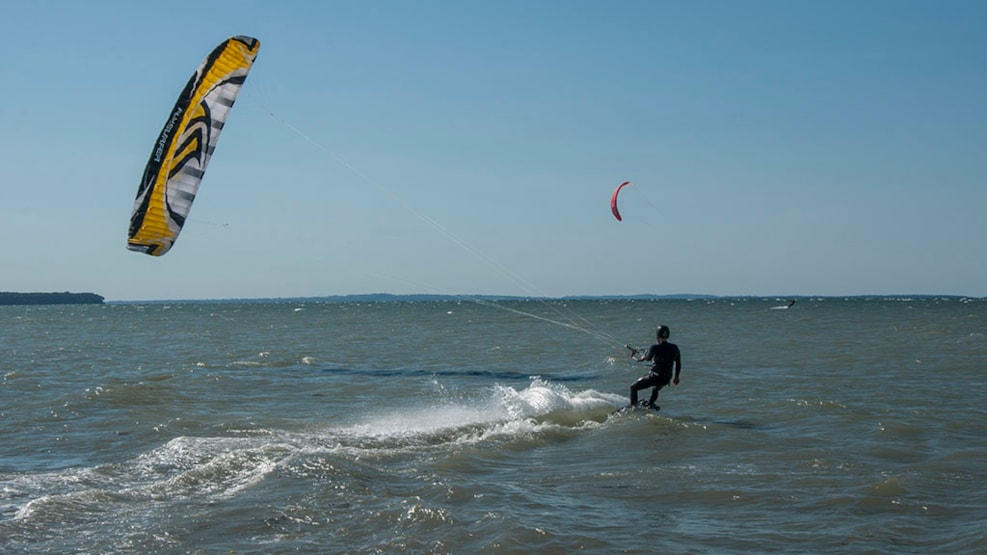 Kitesurfing by Flyvesandet
If you're looking for the good waves and beautiful nature, then the top of Funen by Flyvesandet is the coolest place for kitesurfing!
Flyvesandet at North Funen's coast is the perfect place for kite surfing - both for beginners and advanced.
There is a large standing-depth area, and the coast has good opportunities for waves, but at the same time is a little sheltered by the island Æbelø.
It is especially a good hot spot for kite surfing when the wind is in the northeast, with some large waves.
Please note and respect that there is a wildlife reserve and ban on kite surfing south of the hot spot, in the fjord Nærå Strand.