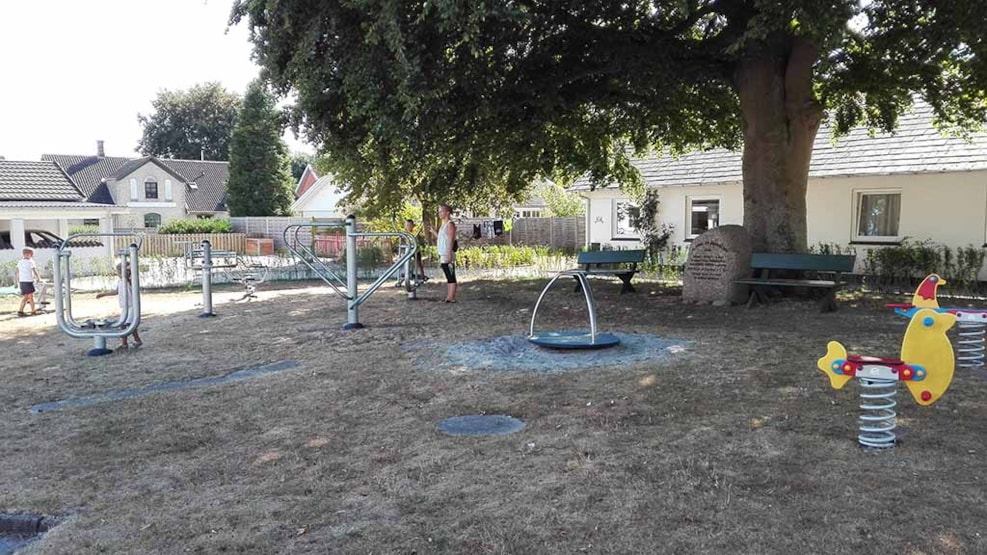 Kappendrup picnic area and playground
Time for outdoor fitness, a small picnic or a trip to the playground? In the middle of Kappendrup, there is a place for it all!
In the small and former station town of Kappendrup there is an oasis in the middle of town with parking, children's playground and outdoor fitness, tables and benches.
Under a shadowy tree you will find a memorial for the tenth year of Denmark's liberation after the occupation in 1940-45.
A little farther along the way behind Kappendrup 55 lies a long nozzle from the Stone Age, which has a strange name, Kappendrup Church.