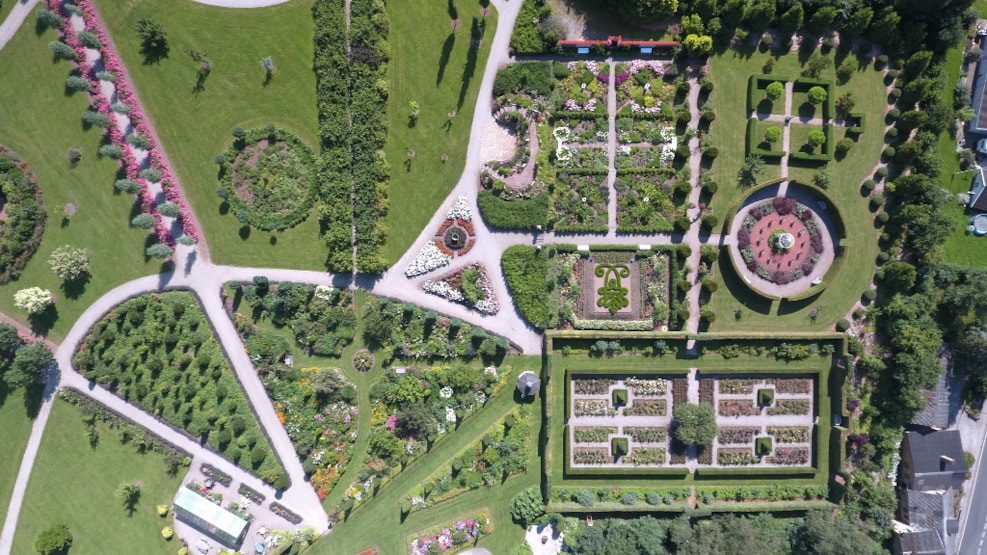 Humlemagasinets Gardens
Humlemagasinets Gardens

There are a total of 7 different exciting gardens at Humlemagasinet in Harndrup.

Hop Garden
The Hop Garden is the largest on Funen, with lavender, dahlias and roses. The Hop Garden has 42 bars of hop.

The Apple Orchard
An Orchard, where there are 30 different traditional Funish apples - Filippa, strawberry apples, etc.

Princess Marie garden
1999 brought a French parterre garden with roses, called Princess Marie - garden.

English Rose Garden
The English Rose Garden is from 2001.
It consists of 16 parts with 8 different David Austin roses, small hedges, and the whole garden is surrounded by a beech hedge.

Agave Garden
The Agave garden was inaugurated in 2002 and is a circular garden of agaves. The garden is surrounded by a lark hedge.

Queen Ingrid garden
See also the beautiful monogram of boxwood in the Queen Ingrid garden, which also has been inspected by HM Queen Margrethe.

Ewald mound
At the Ewald mound you have a view of all the gardens at Humlemagasinet. A very beautiful sight, where you also can see the little thatched half-timbered house, where you can enjoy your packed lunch or coffee, as well as the lake.
Open:
| | | |
| --- | --- | --- |
| 14/06/2019 - 06/10/2019 | Tuesdays - Sundays | 11:00 - 17:00 |
Price
Admission to historic exhibitions, museums and garden.
110.00 DKK - Children 0-12 free