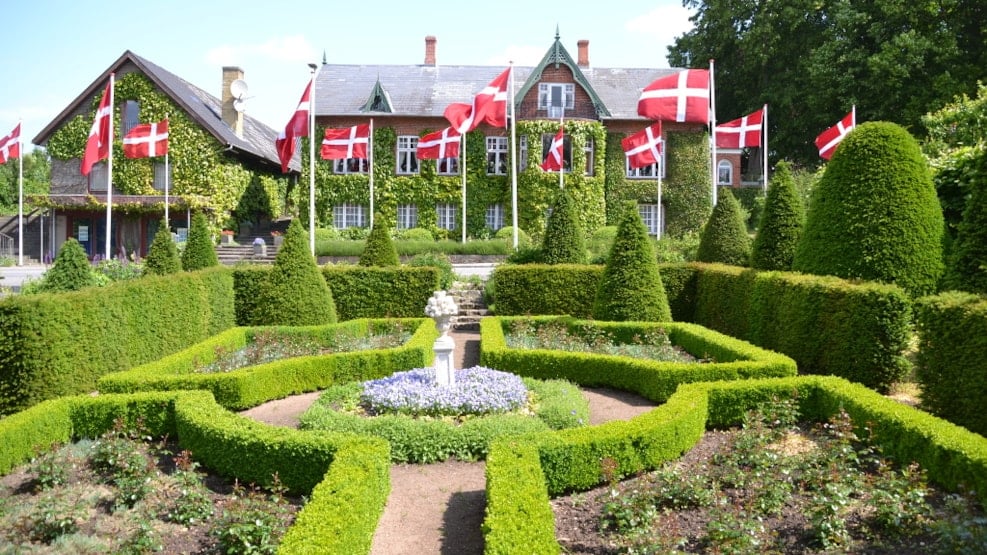 Humlemagasinet in Harndrup
Humlemagasinet is a large museum on the edge of the municipality of Middelfart. 

Museum featuring gardens and a doll collection with over 100 royal porcelain figurines, including one of King Christian IV.

The museum also include an impressive beer collection from both home and abroad, including traditional local beer as well as the more modern beers that we know today. Thus, The Hop Museum tells the story of beer and beer production from both near and far.

Each year the museum chooses a new theme and the displays/exhibits are changed accordingly. There are two buildings that also house a doll museum, café, Sigfred Pedersen museum (a local poet and songwriter from Harndrup) as well as 10 acres of beautiful gardens.

The Hop museum displays a beer collection as well as fascinating pictures illustrating local beer production over 100 years.

Definitely worth a visit.