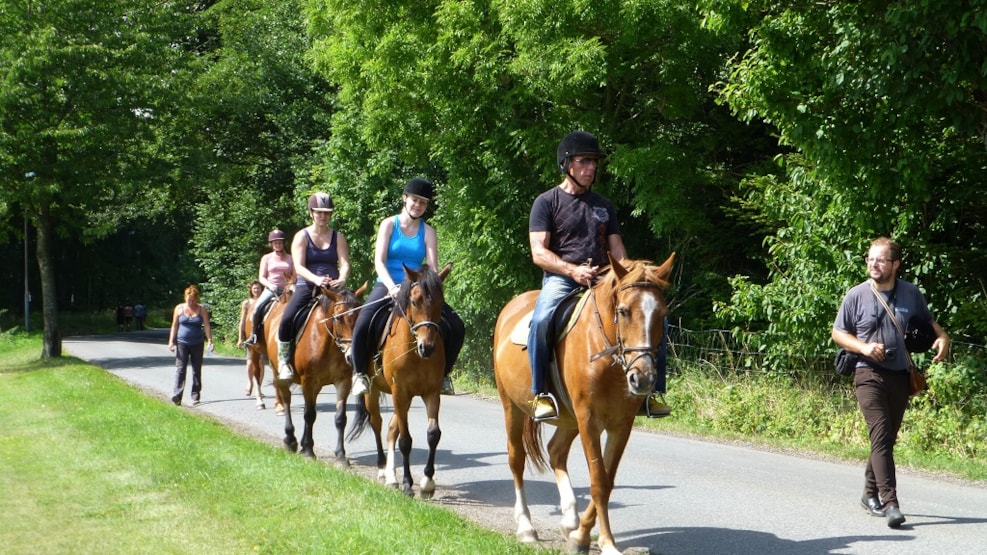 Horseback riding from Bogense
It's time to go on a ride! Take a guided horseback ride this summer - or arrange a riding tour with the riding school throughout the year. Guided horseback rides Tuesdays and Thursdays
North Funen by Horse
Go horseback riding through the scenic countryside - in the woods and on bridle paths or the course at the riding school.
Guided tours on friendly horses. There is a horse for everyone, big or small, beginner or intermediate.
When
There are guided horseback rides Tuesdays and Thursdays from 5 July- 11 August.
The tour begins at 10 AM. Please be there some time before in order to get to know your horse a bit before the ride.
Booking
Booking is necessary! Price: DKK 240,-
Please note that booking a child ticket does not depend so much on age as on size. Child tickets are for smaller horses. A very tall 14-year old should perhaps book an adult ticket. In doubt? Contact the riding club at +45 40 16 66 25.
Your own trip
It is possible to go on a horseback ride at Bogense or in the riding house - even when it is not summer. Contact Hestehavens Riding Club on +45 4016 6625 and get an appointment for a horseback ride!