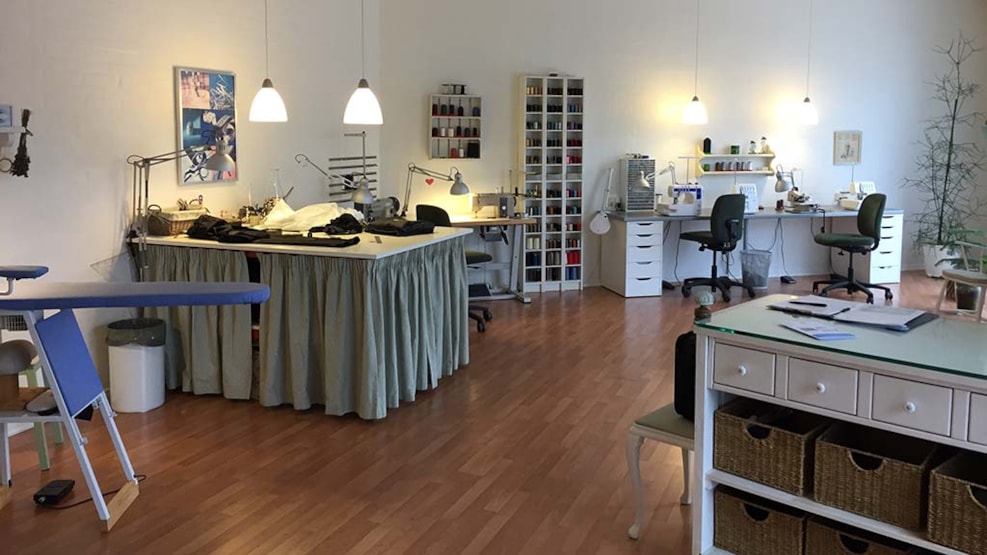 HM Skrædderen
Get your clothes tailored and mended so you can use them again or get your shirt or dress sewn exactly the way you want it - the tailor in Bogense is at your service!
Tailor at your service
Do you have clothes that don't fit or need repair?
The skilled tailor Hanne Marie Madsen can sew and change both new and old clothes for you, and she can also take on commitments for businesses.
She also works with leatherware.
Opening hours
Mondays closed
Tuesday-Friday 12:00-17:00