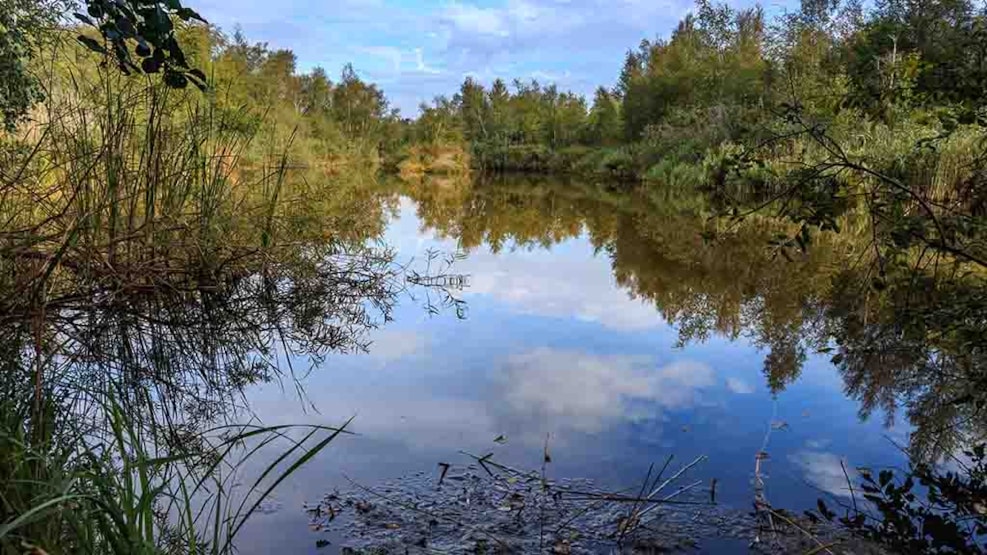 Hasmarkmosen (the Hasmark bog)
The bog is wild and overgrown, beautiful and fascinating - and if you walk quietly, you can spot many animals and birds!
The Hasmark bog is a large marsh area not far away from the Hasmark beach. Here are many ponds and water holes after peat digging in the area.
The Hasmark marsh is one of Funen's largest marshes, and there are also many interesting plants and woods.
There are many animals and birds in the area, and you can see herons, swans, moorhens, gray geese and many other birds - you may also be lucky enough to see the honey buzzard. You can also get a glimpse of hares and deer if you are quiet. In several of the ponds, there are large pikes that grab and eat some of the little ducklings.
There's a trail in the area where you can enjoy the beautiful scenery. However, be aware that the area is quite wild and overgrown and that not all lakes are accessible.
The area is used for hunts, so please respect the hunting signs and be careful during the hunting season from September to January.
The area is privately owned, and therefore it is important to stay on the trails and only stay in the area from 6 AM till sunset, and of course clean up after yourself. Mushrooms and berries must only be picked in small amounts and only what you can reach from the road.