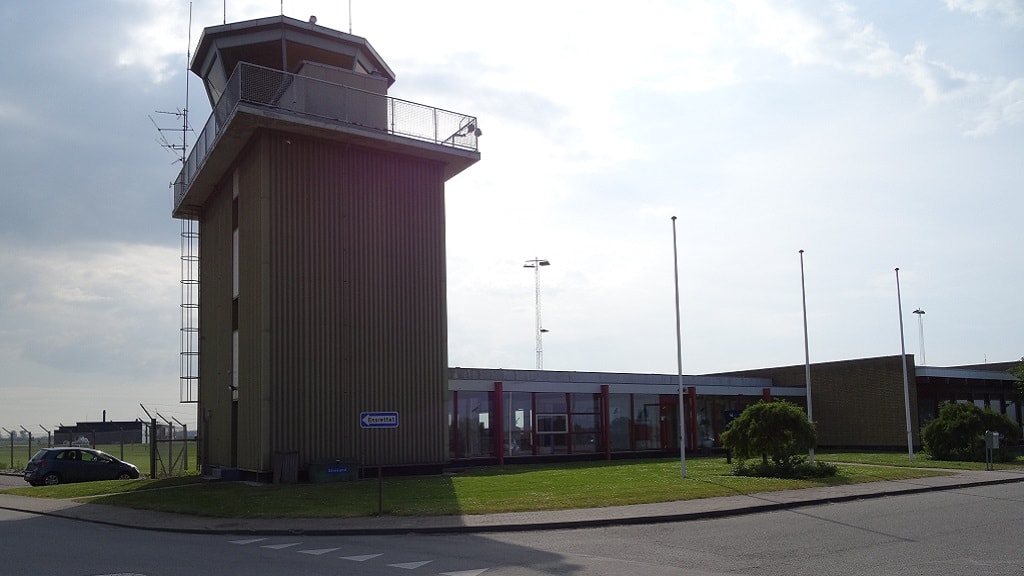 Hans Christian Andersen Airport
Hans Christian Airport is a small airport with some charter flights.
The airport is situated in a rural area in the municipalities of North Funen and Odense.
There is a restaurant and shop in the departure hall where departing passengers can buy sandwiches, hygiene products and water and soft drinks.
When the airport is not in use for flights, it is possible to rent the entrance hall, departure hall, entrance hall and other rooms in the airport for conferences and meetings. 
The airport is a good location for film shoots and photo shoots. Please note that it is very important to get all necessary permits before the shoot starts. 
The airport also houses UAS Denmark, a network for unmanned aircraft systems, also known as drones. The airport is owned by the municipalities of Odense and North Funen.