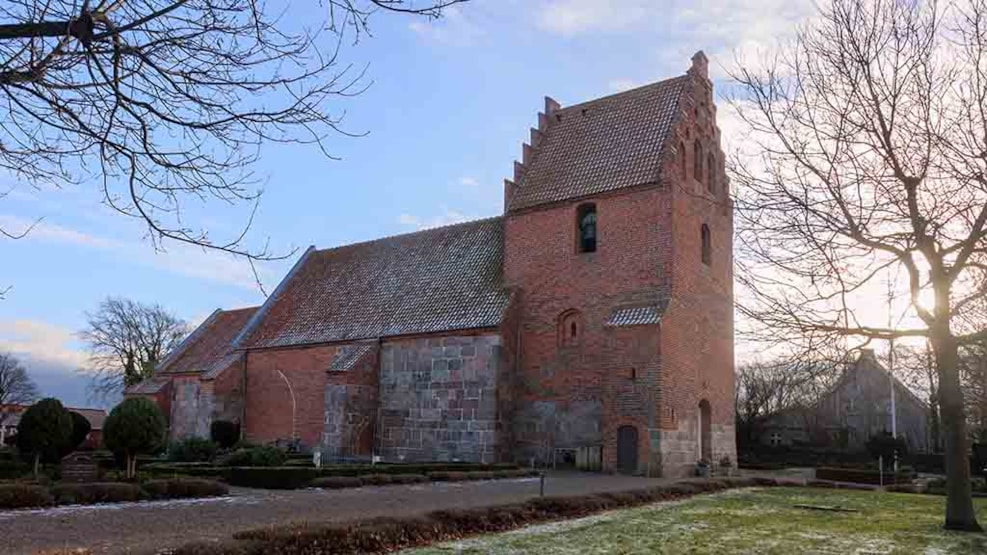 Grindløse church
Grindløse Church can be found on the North Funen plain between Bogense and Otterup, and the beautiful church from the 13th century is unlike many other Danish churches not whitewashed.
The church dates back to 1200 AD.

The tower was erected before the Reformation. Around the 19th century, the chapel and porch were demolished, and the doors for respectively males and females in the southern and northern side were abolished.
Instead, a vestibule was fitted out in the tower room.
An ironplated door, from 1601, eliminated as front door on the Manor House Gyldensteen, was put up in the church connecting the tower room and nave.
The church organ is one from 1988 and has 10 voices and was built by the Danish company Bruno Christensen og Sønner.