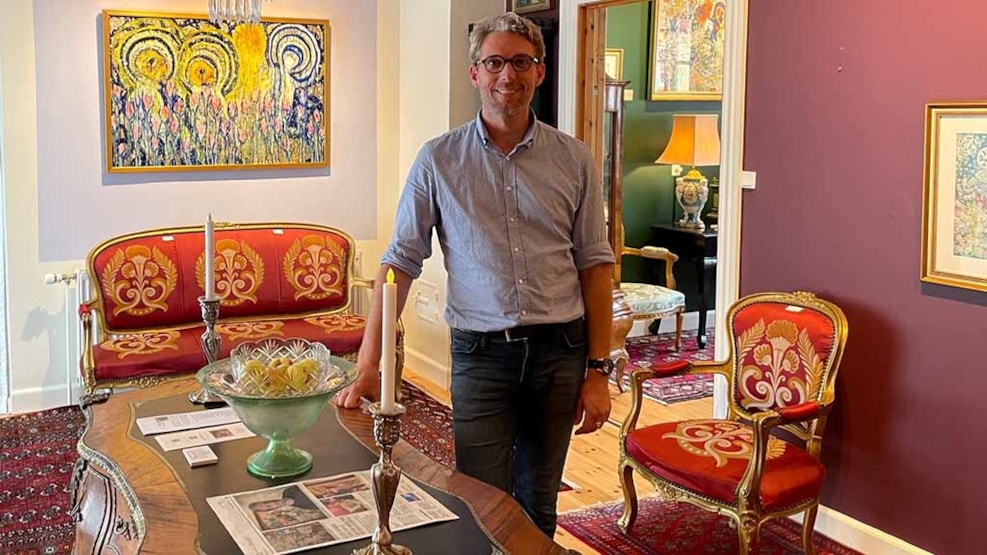 Galleri Massenbach & Showroom in Bogense
Visit Galleri Massenbach in Bogense and experience art, adventure, history and culture in an international format.
Galleri Massenbach showcases works by the renowned North Funen artist Martin Massenbach with international acclaim.
The only place on Funen where fairy tales, storytelling, history, and culture are the pillars framing art.
Martin Massenbach
Martin Massenbach is best known for his unique art style, multimix. He combines drawing and painting in his works, creating a fascinating multifaceted use of materials.
His oil paintings continue color combinations and the fantastical universe from multimix, creating a cohesive thread in his works.
Massenbach exhibited his art at Harridslevgaard Castle, where he developed his own narrative style, enriched with fables and historical elements.
This imaginative universe continues to evolve with new symbols and figures, giving his art a unique and recognizable character.
Opening hours
Check the gallery's website for opening hours or call for an appointment at +45 2762 6196.