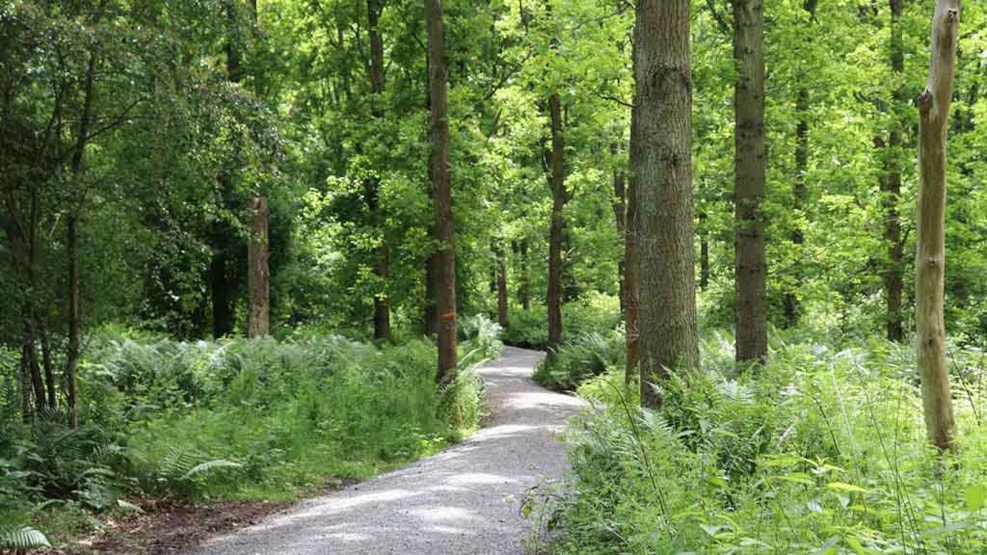 Fuglsanggård Forest
Fuglsanggård forest is a gem by the coast of North Funen. Here you can enjoy a nice walk in the peaceful, quiet woods along a well-trodden path, and there is also a barbecue area and picnic tables - the perfect place for your picnic!
Fuglsanggård Skov is a lovely forest located next to Fuglsang Strand between Tørresø and Hasmark. It's a wonderful place! It's also known as Fuglsang Skov.
The path through the forest
There is a nice path along the forest so you can go for a nice walk. The path is established with gravel, so it can also be used by people who are not completely stable on their feet. Along the path there are picknick tables where you can relax and enjoy your coffee or a packed lunch. There is also a tent site in the middle of the forest with a campfire site, where you can spend the night or just have fun with a campfire if you like. Remember to extinguish the fire thoroughly before you go, just as it is important not to leave any kind of waste in the forest. 
You will also pass a small forest lake, where you have the opportunity to experience dragonflies whizzing around during the summer period. However, it can dry out in the hot summer months!
The route, if one chooses to go back along the avenue, is 2.3 km long.  
Explore the woods
Fuglsang is long and narrow, and it is a fairly young forest, which means that the trees are relatively low and thin. This provides perfect living conditions for blackberries, ferns and other vegetation that thrive in the forest floor.
Therefore, it is also very dense and it can be difficult to move around outside the trail, especially during the summer period.
But in Fuglsanggård Skov you are welcome to go outside the path - you are even more than welcome to explore the forest, as it is owned by the Danish Nature Agency.
But remember that it is important to always respect nature and wildlife. 

If you want to collect blackberries, you are very welcome. On the other hand, there are not many mushrooms in the forest because it is so young.
It is a very varied forest in terms of trees: there are many hawthorn trees, oak, beech and other native species, though with a few conifers mixed in between.
You will probably be able to meet fallow deer out there that use the forest for hiding. And then of course you have to listen to the birds - it's a real area of ​​birdsong, as the name Fuglsang, meaning birdsong, suggests.

There is parking space by the beach, and otherwise there may be spaces in some places by the forest.

Enjoy your trip into the woods!