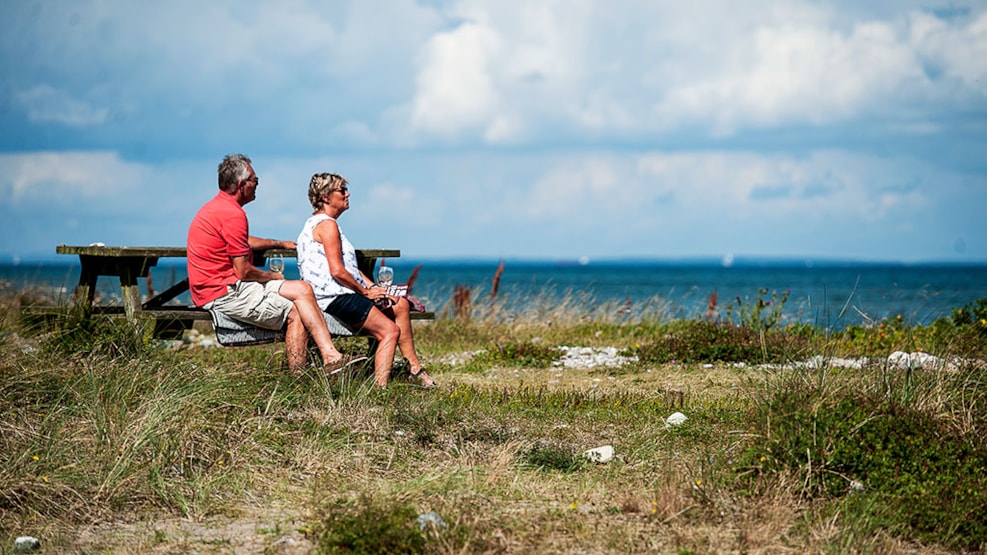 Flyvesandet Beach
A lovely beach, tranquility and peace, a shallow coast and the most fantastic view: It is Flyvesandet Beach on North Funen. Enjoy a relaxing day by the water and the beautiful scenery at North Funen's northernmost point.
Flyvesandet Strand is one of Funen's best bathing beaches with childfriendly shallow water, sand and dunes. It is also the only place on Funen that boasts soft sand dunes.

Flyvesandet is located at the top of Agernæs and is Funen's northernmost beach. The soft sand dunes at Flyvesandet are formed by the sand that flew from the foreshore. Today, much of Flyvesandet is overgrown with mare straw and grass, so the sand does not fly around so much anymore.

Flyvesandet has good coastal and wind conditions for surfing, and it is also a good place to set up kites.

At the same time it is also a very quiet and peaceful area and there is a great view.
Here is also a nice forest area with hiking trails.
The beach was awarded the Blue Flag in 2015 as a symbol of its good quality, nice facilities and clean water.