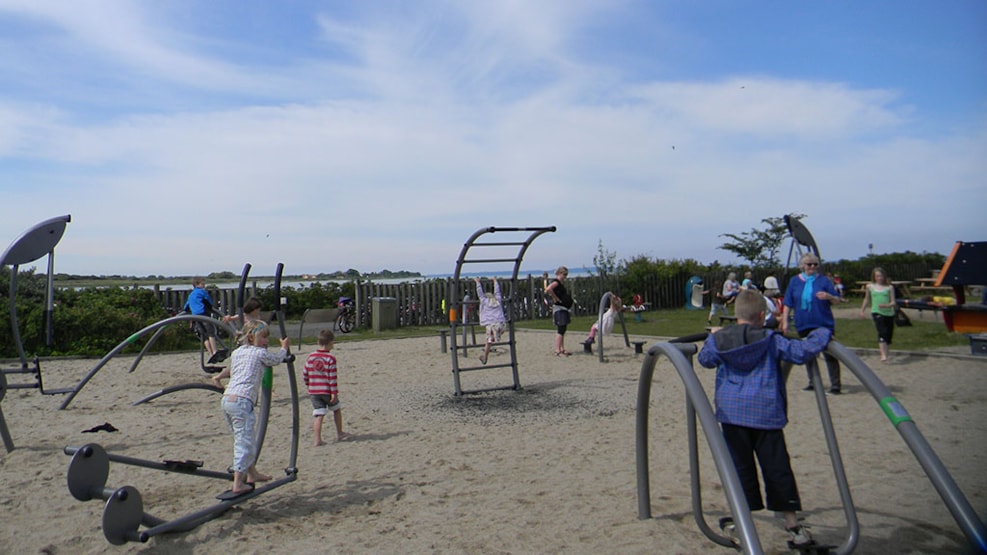 Fitness playground at Bogense Marina
Fresh air, sand, sun and fun - try the fitness area at Bogense Marina with fun fitness equipment for exercise lovers of all ages!
Playground for adults as well as children 
Get a good workout at the outdoor fitness center overlooking the marina.
Here are 12 different fitness machines, which are fun for both children and adults - and you'll get exercise at the same time.
You can challenge your family, and you can see how much you can handle. The fitness machines are very different, and you can test your agility, exercise your arms and knees and much more.
Come and have fun with fitness!