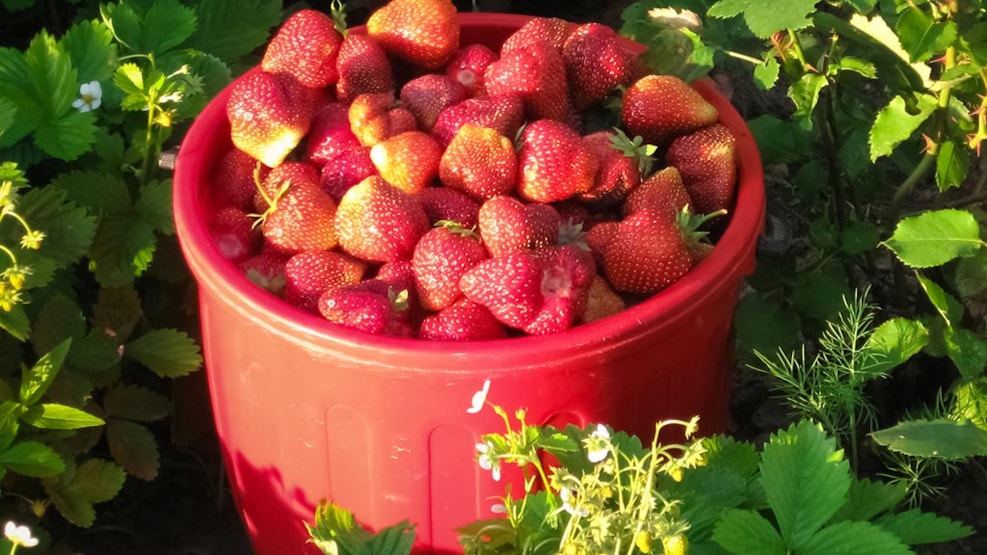 Farm shop Poul Eriks Gårdbutik
Buy strawberries and fresh vegetables throughout the season in Poul Erik's farm shop near Hasmark Beach, where the produce comes directly from the fields every day. It is open from May to October, as long as there are fresh products.
Potatoes, strawberries, peas and much more
Poul Erik's farm shop sells vegetables from its own fields: potatoes, strawberries, peas, cabbage, cauliflower, onions, carrots, etc. From mid-June, we sell sun-ripened tomatoes from our own greenhouse; in August beans and corn, and later leeks, celery and beets. All summer long, you can buy new potatoes that are easy to clean. It is important to us that there are always fresh products in the store. We also sell potted herbs.
In July, you can pick your own strawberries, and you are always welcome to take a walk in the fields to see how the vegetables grow. We accept MobilePay.
Opening hours
From May to October – Monday-Sunday: 09:00-18:00
Any changes in opening hours can be seen on Facebook