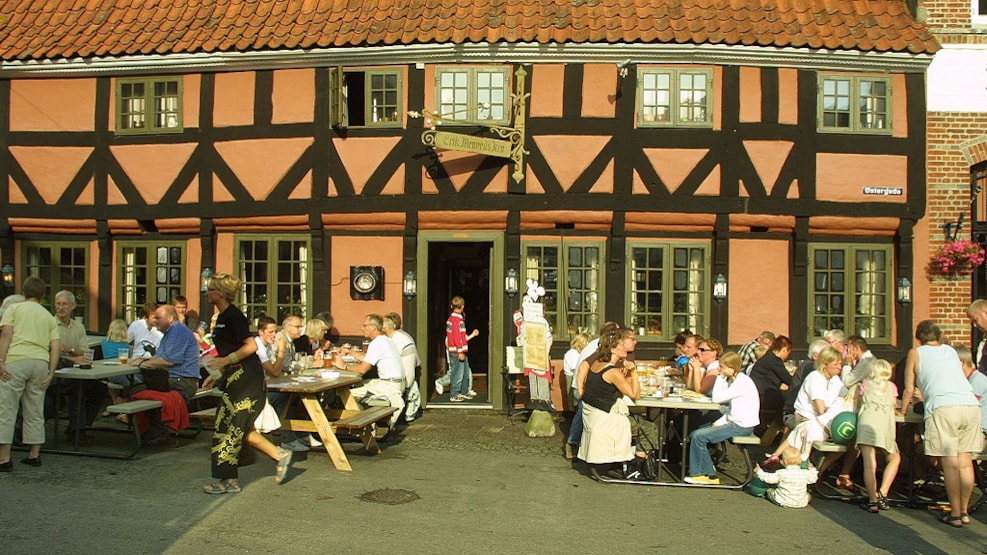 Erik Menveds Kro Restaurant
The old half-timbered house Erik Menveds Kro is the oldest inn of Bogense as well as the oldest inn of Funen, dating back to 1543.
Here, you can enjoy delicious Danish classics - and of course the famous dishes from Funen such as "æggekage", a special kind of omelette. The atmosphere is nice and cosy.