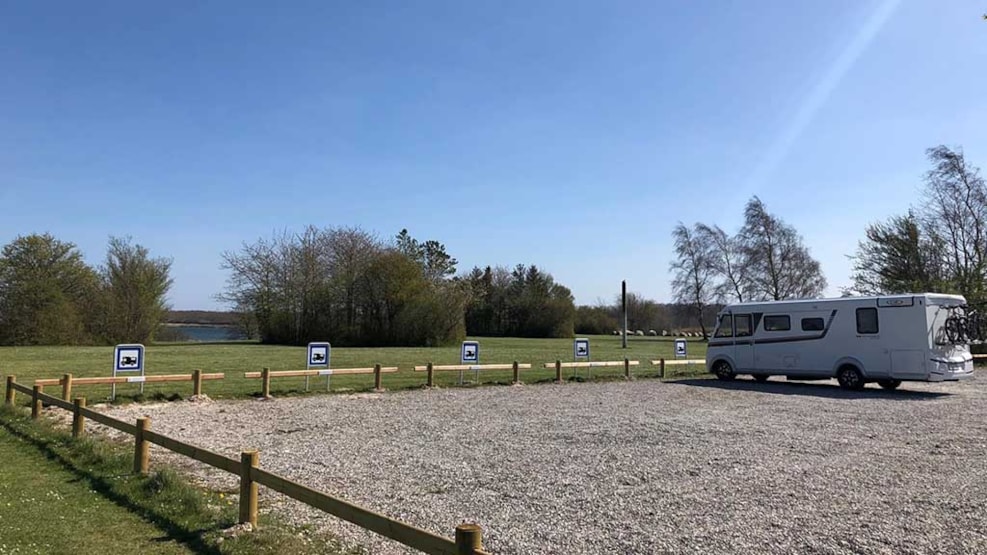 Campervan site on Klintebjerg Marina
Experience a lovely motorhome pitch at the harbor with a view of Odense Fjord!
Stay at Klintebjerg in your camper van and relax in the peaceful and beautiful coast area. You have a fantastic view of Odense Fjord!

At the cozy little harbour in Klintebjerg, you'll have good opportunities for fishing, biking and hiking.
There are five marked stalls in the car park. It is not possible to book a stall, so the first-come, first-served principle applies.

Price per night: DKK 100. Payment is made according to instructions in the white boat house.

There is a municipal shower and toilet at Klintebjerg Harbour.