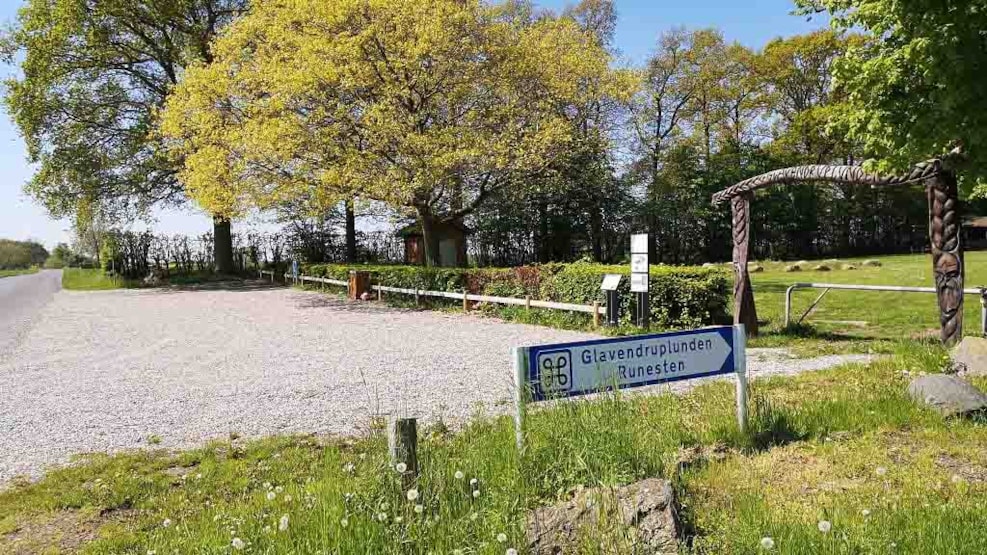 Camper/RV parking by the Glavendrup Grove
Enjoy a unique motorhome pitch in beautiful and historic surroundings by the Glavendrup Grove, where you will find the rune stone with Denmark's longest rune inscription and a fascinating memorial grove!
It is now possible for motorhomes to stay at the memorial grove Glavendrup, where the Glavendrup stone stands.The stone stands in the bow of one of Denmark's largest stone ships and has Denmark's longest runic inscription.Along with the other memorial stones, the grove is worth a visit. In the grove you feel the calm and feel the story.
The site may not offer any amenities, but there are picknick tables and benches, a campfire hut as well as a public restroom with access to water. At present, the toilet is only open from week 13 through week 42.
A special event takes place the first weekend in September, where the Glavendrup grove is visited by about 200 Vikings - warriors, traders, craftsmen, and others. The Viking Market is worth a visit.