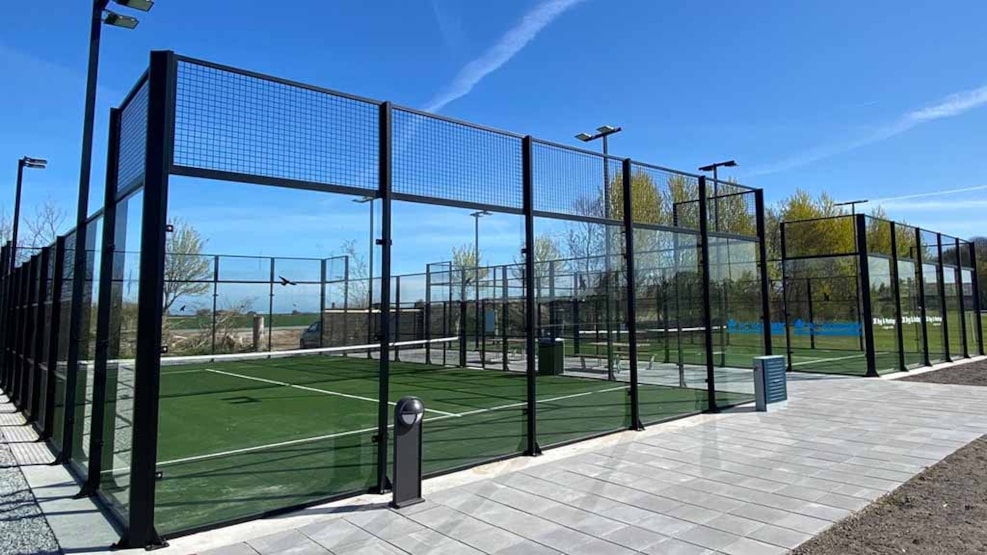 Bogense Padel Arena
Ready for a game on the padel court? Book a padel court in Bogense - it'll be fun and challenging!
It's time for the greatest padel game!
You can play on the beautiful newly established courts at Østre Anlæg in Bogense. The courts are located in connection with Bogense Tennis Club and the football facilities.
It is possible to borrow rackets and balls for free.
Book a padel court
Book a court on the website: bgpadel.memberlink.dk
Select your desired time
Enter email, name, and mobile number
Book and pay via MobilePay
You will receive a code by email and text message, with which you can open the door.
Prices - Pay & Play
Weekdays 06.00-12.00: 80, - pr. hour
Weekdays 12.00-24.00: 120, - pr. hour
Weekend: 120, - pr. hour
The best quality
The courts were built by JK - Byg og Anlæg in collaboration with A-Sport in the best materials and with the best, artificial grass available.
Bogense Padel Arena has been established by BG&IF with support from Nordfyn Municipality, Nordfyns Bank and Bogense Tennis Club.