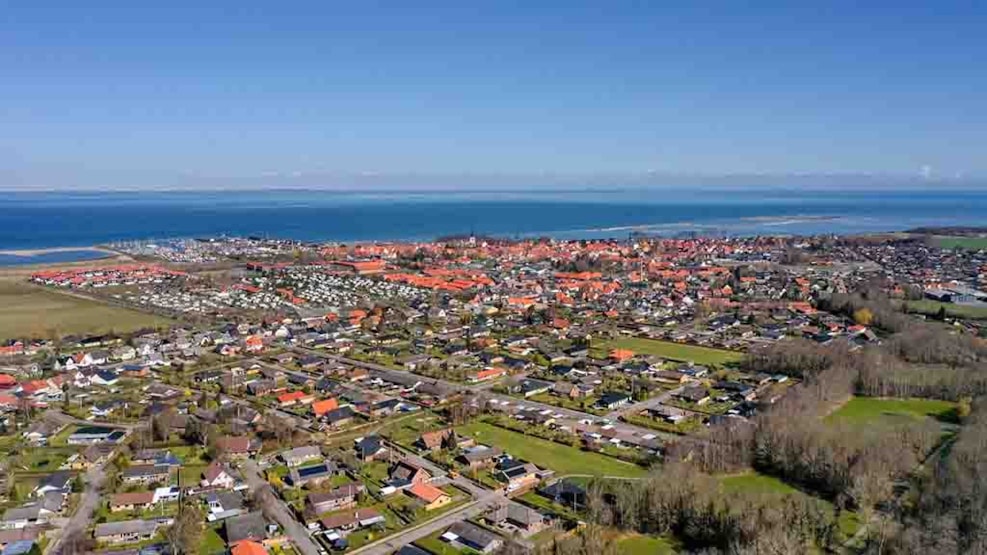 Bogense
Denmark's nicest market town with good shopping opportunities, a lovely harbor environment and a well-preserved old town center.
Visit the nicest market town of Denmark with about 4000 citizens. It is a very nice place for a walk along the idyllic old houses and the brook, which winds through the town.

Bogense is a very old town, and it was granted its rights as a market town in 1288. The oldest house was built in 1543. The church was built in the middle ages and is dedicated to the patron saint of sailors, Saint Nicholas. As befits its saint, the church is placed on a cliff off the coast, and the tower has functioned as a seamark. Right next to the church is the old market place Torvet, where you can find the smallest house in Denmark.
Today, Bogense is a tourist centre with modern facilities and a large area with holiday apartments. The town has an active cultural life, and there are many good shops where you can buy all sorts of things. You can also buy your groceries at one of the 3 supermarkets. Or enjoy your dinner at one of the nice cafés and restaurants.

The old harbour is full of life. There are no longer any fishing boats, but you can now find some of the best restaurants and some nice shops. You should also pay visit to the marina and admire the large boats there.