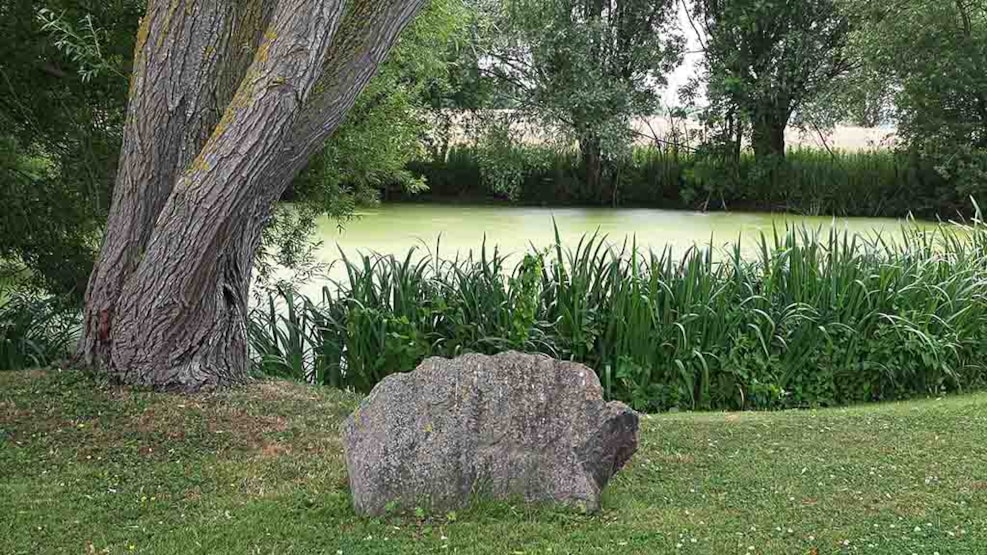 The Black Cloverleaf Route in Skåstrup
A nice bike ride with the family or a great hike on a sunny day? Head out on the Black Clover Trail by Skåstrup!
The Black Cloverleaf Trail is a 10.2 km long route that passes through the old, cozy villages of Skåstrup, Ørbæk, Ore, and Mejlskov. The terrain includes both hills and some inclines and declines, offering a beautiful, idyllic, and quintessentially Funen landscape year-round.
The route is suitable for both a great bike ride or a long hike, and there's a well-maintained path all the way - perfect for hiking boots and bike tires alike.
What can you experience on the route?
On the route, you'll come across several attractions:
Oregaard: An old manor house from the 13th century, which today serves as a conservation center for old Danish livestock breeds.
Ore Church: A beautiful old church from the 15th century.
The old railway line between Bogense and Brenderup: On the route, you'll follow the old railway line through the forest.
Here are some additional tips for the trip:
The route is suitable for both cyclists and hikers.
Take your time to enjoy the cozy villages and the beautiful nature.
Look for the old fruit trees near Ørbæk.
Remember to bring water and snacks for the trip!
Enjoy your journey!