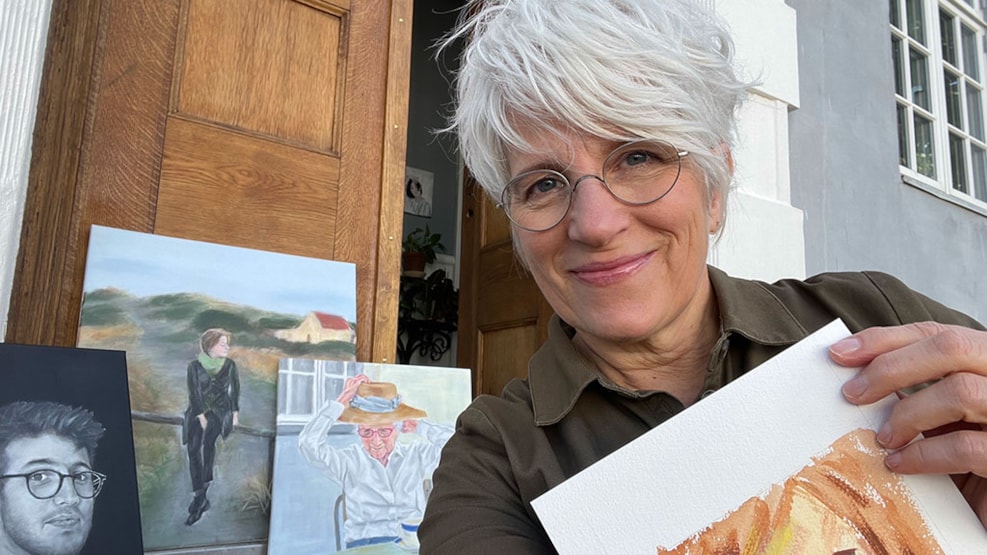 Birgitte Højrup Rasmussen
Birgitte has her studio in her home on Jernbanegade 5 in Otterup. An old historic and worthy of preservation property in the heart of Otterup.
Birgitte's paintings, watercolors and drawings are inspired by her fascination with human expressions, their charisma and nonverbal language. Expressions reflected in the portrait or in a single movement.
"My surroundings, my everyday life, everyday impressions and moments, I attach myself to and use in my works".
Opening hours
Open by appointment. You're always welcome to contact Birgitte if you wish to see or hear more about her art.