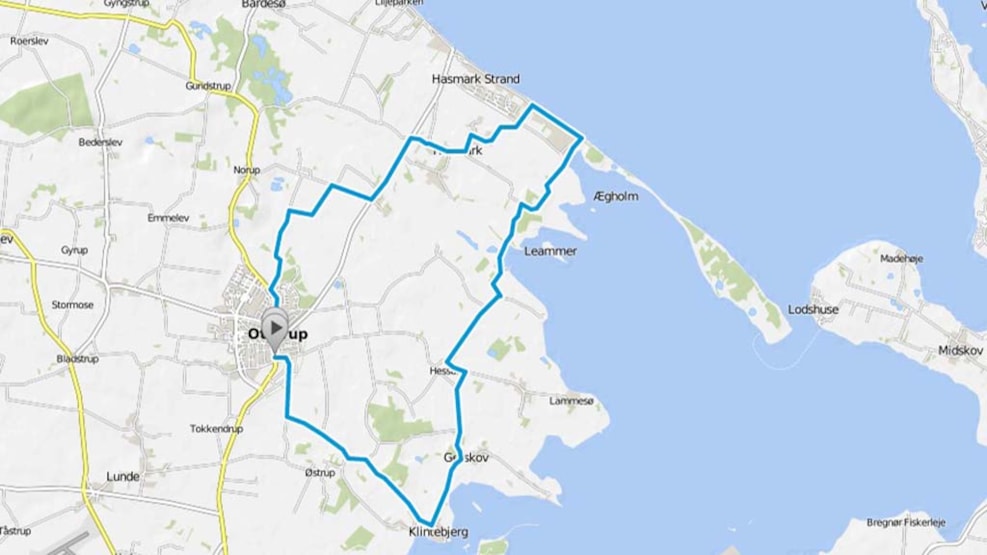 Bike tour: The Hasmark Route
The Hasmark route takes you on its 25 km through North Funen's Viking past along the Kattegat and Odense Fjord. The terrain on the route is very flat, so you have ample opportunity to stop in the small towns and immerse yourself in their exciting and historic past.
The Hasmark Route is a wonderful bike ride that leads you along the Odense Fjord, Kattegat and beautiful old villages from North Funen's Viking past.
You drive past the old Viking village Hjorslev, in the beautiful North Funen nature past the old village Østrup and the old manor house Østruplund, through Klintebjerg, whose harbor was once big and busy, past the old villages Gerskov and Hessum, to Egensedybet and the small harbour Otterup Lystbådehavn, along Odense Fjord past the old manor house Hofmansgave, all the way to the natur preserve Enebærodde and along the beach Hasmark Strand and Kattegat, past the old villages of Hasmark and Egense and into Otterup along the old paths.
The route is 25 km and very flat.
Click to see a map of the route
You can zoom in as well as click to see a full screen map of the route.