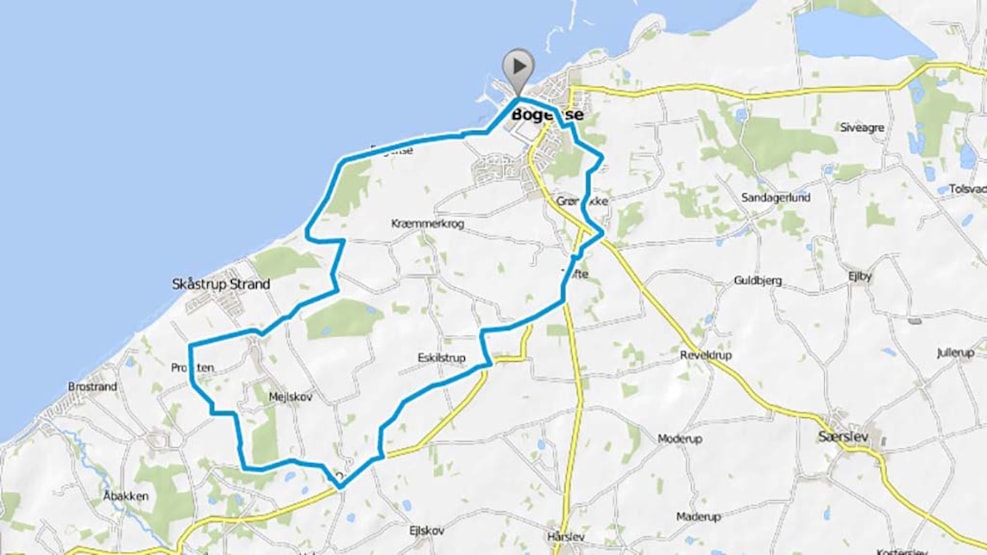 Bike Tour: The Harridslevgaard Route
The Harridslevgaard Rote takes you on a 27 km trip, along the coast, though field landscapes with pretty meadows and through wonderful castle environments. The route descends and ascends by 30 m.
Enjoy a nice bike ride along the coast, meadows and castles environment on this bike route.
You drive past Bogense Marina and along the dike and the beautiful view at the coast at Fogense, before you enter the countryside past beautiful fields and meadows and small, pretty villages before you cross the old robber castle Harridslevgaard, a beautiful Renaissance building. You also drive through the village of Harritslev, which is a very typical example of a village that was populated with the castle workers, before the trip goes past the idyllic forest Fredskov and along Adelgade, the old main street in Bogense where you see the beautiful old town houses.

The trip is 27 km in total, and there is in all a 30 m ascent and 30 m descent.
You can zoom in as well as click to see a full screen map of the route.