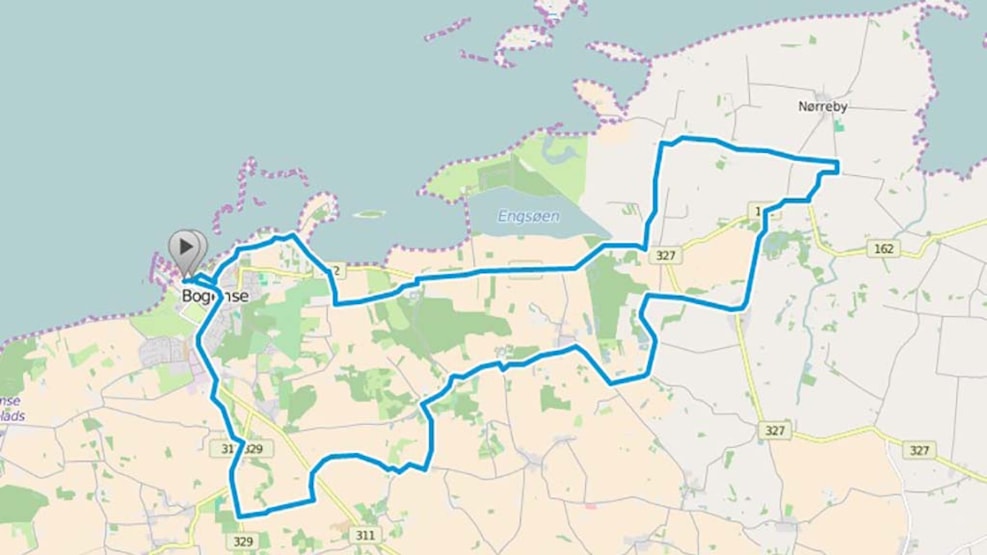 Bike Tour: The Gyldensteen Route
Try out our longest biking route, The Gyldensteen Route, which will take you along a lot of beautiful nature, amongst other sightings you will pass by the old watering canal at Gyldensteen Beach and also Gyldensteen Slot. The route both ascends and descends by 20 m. 
The Gyldensteen Route gives you good exercise along a scenic route in beautiful and very varied nature.
You drive along the coast to the old pump mill Stegø Mølle, along the old water canal at the nature preserve Gyldensteen Strand, through the meadow Ålebækengen and past Gyldensteen Castle, to the old cozy fishing village of Jersore and past several idyllic old villages and lakes, past the old manor house Sandagergård and the church in Guldbjerg, before driving back to Bogense, through the old town, where you see the former industrial district and the old houses.

The route is 35 km long and offers a total of 20 m ascent and 20 m descent.
Click here to see a map of the route!
You can zoom and click for full screen of the map.