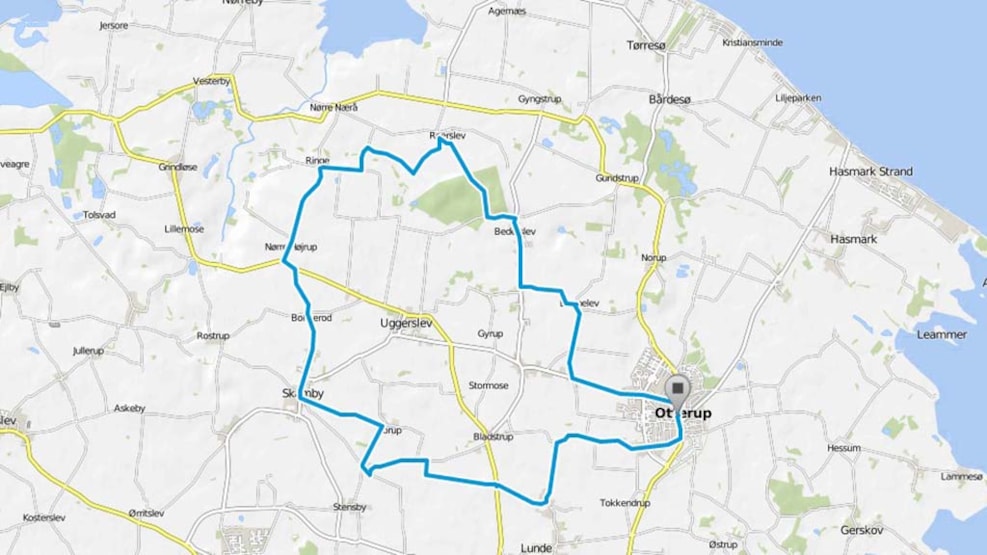 Bike Tour: The Glavendrup Route
Enjoy the Glavendrup Route that leads you directly past North Funen's Viking past and through a beautiful landscape.
The historic Glavendrup Route leads you past idyllic old villages, a beautiful old forest and the the Glavendrup grove, where you will find Denmark's longest rune inscription.
From Otterup, you go past old beautiful old villages like Bederslev and Kappendrup, and you drive through the old forest Dalene, where you can enjoy the view of the beautiful trees. You will also pass the villages Nørre Højrup, Skamby and Torup. After that you drive straight to the Glavendrup grove, where you can see a Viking stone ship with the big Glavendrup stone, where you can read Denmark's longest rune inscription.

Then you'll drive through the old villages Fremmelev and Nislev and past the old manor house Nislevgård before reaching Otterup again.

The Glavendrup Route is 30 km, and there is a total of 30 m ascent and 20 m descent on the route.
It's possible to zoom in as well as seeing the map in full screen.