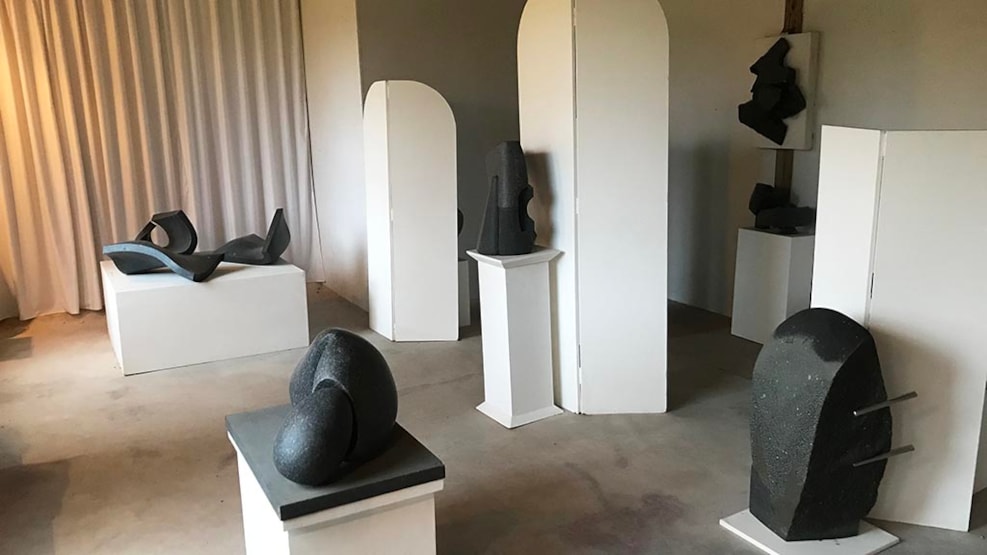 Artist Niels Bjerre
Niels Bjerre creates sculptures of stone and wood, and you can see his works in his gallery every day by appointment.
Niels Bjerre lives and works on North Funen in an old sawmill surrounded by forest. The sawmill is a workplace as well as a gallery.
Niels Bjerre says about his art:
"The curiosity to seek and understand the expression of sculpture pushed me forward and led to an academic education in visual arts. Stone became my material of choice, as I am fascinated by the order and beauty of nature, much larger than myself. Another reason for my choice was that one of my great fascinations is the landscapes of southern Sweden.
There I spent a lot of time, when I lived in Copenhagen, walking around in the forest, finding myself surrounded by stones and blocks shaped like creatures from a fairy tale, just raised from the ground/earth. The whole scene looks like a play, and the scene was set by sun, rain, etc.
For many years I was primarily engaged in making narrative stones, often with a smooth surface.
Later I was inspired by old traditions of craftsmanship, like functional parts in machines. In my imagination and with the intention of creating movement, this was translated into objects that I called semi-functional. I saw the sculpture as a building or as a part of it around 1994 until today. I am aware that these 3 themes may more or less appear in some of my later sculptures."
Opening hours
The gallery is open every day by appointment, and Niels Bjerre always appreciates visitors and guests who are interested in art.