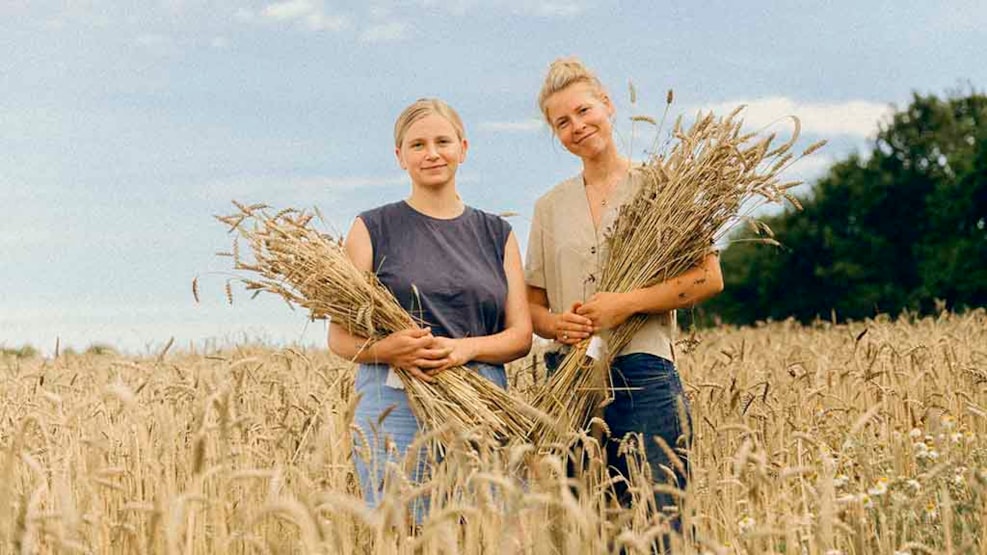 Vild Hvede Farm Shop
The farm shop Vild Hvede sells freshly ground organic flour from its own mill and other delicacies from sustainable Danish producers - and you are also very welcome to visit the animals on the farm when you visit the farm shop!
Vild Hvede (Wild Wheat) is a newly started organic micro-mill on North Funen with its own grain production. Behind the production are two generations of farmers who focus on agriculture in better interaction with the nature around it.
This creates a good taste and delicious products - and you can experience this when you shop in the farm shop, where you can also buy other foods from small sustainable producers in Denmark.
The farm shop offers freshly ground flour of exciting old and new varieties as well as other delicacies from Funen that can be used for baking.
It is also possible to say hello to the farm's many animals during visits.
Opening hours
The farm shop is open Wednesdays from 12.00-19.00 and Saturdays from 10.00-15.00.