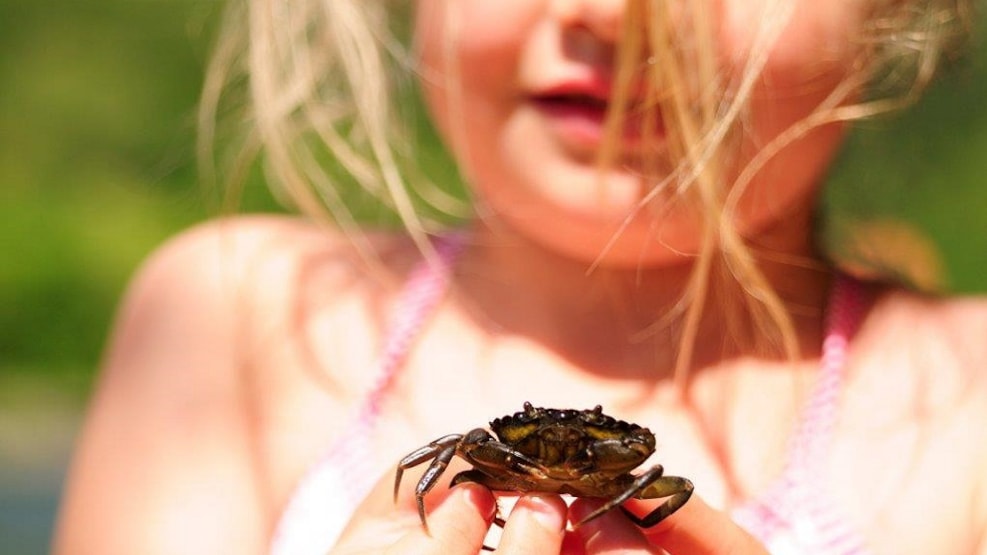 Fun at the Beach - Blue Flag Activities
Try some fun beach activities on North Funen! Find places and dates here and explore the beach with the nature guides!
Join us to explore life on the beach! What can we find below sea level? What can we find on the beach? How is nature at the water's? We're going to see what the water has washed up on the beach and may find seaweed fleas, jellyfish and small fish in the shallow water. If you want, you can also build cool sand castles at the water's edge.
The nature guides are ready to tell you about everything we find.
It is possible to borrow nets and buckets, but you are welcome to bring your own bucket and nets if you have them.
Look for the nature guides' buckets and fishing nets on the beach.
Beach activities 2023
Bogense Sea Bath - Life in the deep water 27/06 at 10.00-12.00
Skåstrup Beach - Life in the shallow water 27/06 at 13.00-15.00
Hasmark Beach - Water detective and sand castle competition 28/06 at 10.00-12.00
Flyvesandet Beach - Nature/life by the beach - nature guide for children 28/06 at 13.00-15.00
Hofmansgave Beach - The little stories from the beach 29/06 at 10.00-12.00
Fuglsang Beach - Creativity at the beach 29/06 at 13.00-15.00