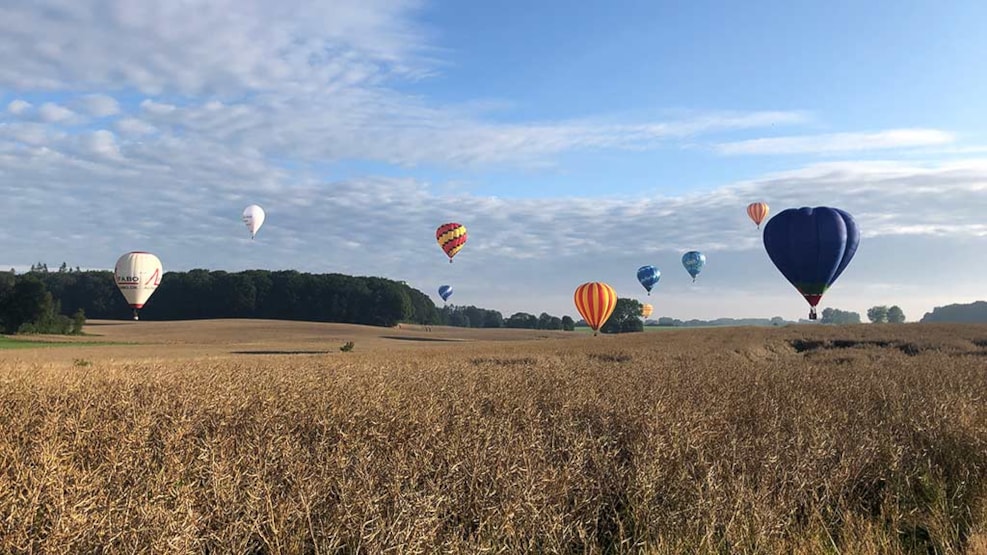 DreamBalloon Cup 2023 - the Danish Hot Air Balloon National Championships
From 8-12 August you can see giant hot air balloons in the sky over North Funen at the DreamBalloon Cup 2023!
It will be amazing to see the big hot air balloons rise and fly over the beautiful nature of North Funen as Danish aeronauts and their balloon teams compete to be the best at precision flying.
It is possible to see the large and impressive hot air balloons - depending on the weather and especially the wind direction - from most of North Funen when the scheduled morning and evening flights take place.
This year, the competition centre will be Hårslev Stadium, and as something new this year, there will be lots of activities and fun - both on land and in the air - on the square in the days from 8-12 August, where the championship will be held.
How do you follow the Danish Hot Air Balloon National Championships?
If you want to know more about hot air balloons, the sport of ballooning and how to follow the run-up to the event? Click to read more via dmballonunion.dk.
During the competition you can follow when and where the hot air balloons will fly via the Facebook page "DreamBalloon Cup 2023"
You can continuously follow the results at watchmefly.net.