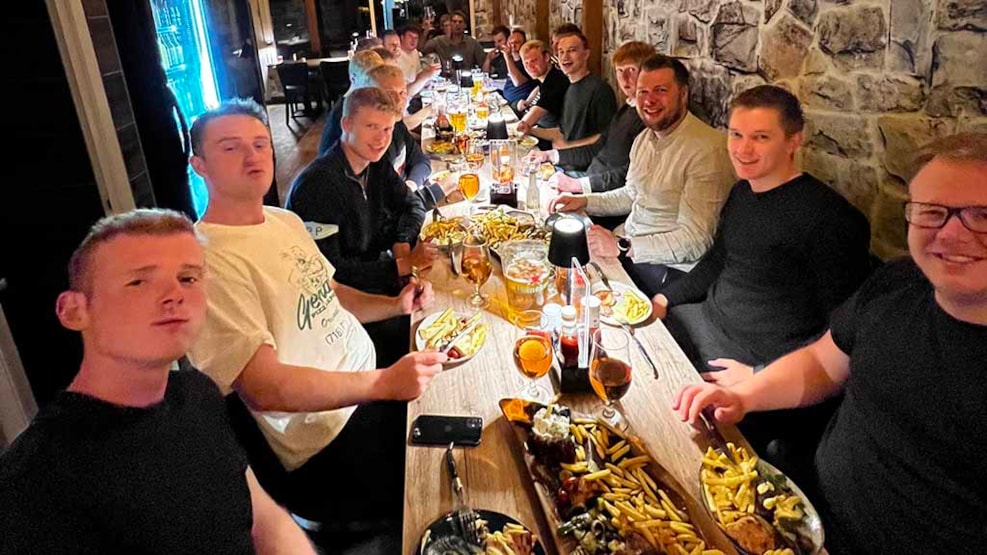 Taverna Mediterrano in Otterup
Enjoy delicious Mediterranean food from the best ingredients - find Taverna Mediterrano at Torvet in Otterup!
Taverna Mediterrano is a restaurant that primarily serves Mediterranean cuisine with personality and passion. The philosophy is that good food begins with love for the ingredients and is completed when the chef is passionate about his profession and knows his craft.
The restaurant prepares seasonal ingredients for pure enjoyment and uses many local ingredients, such as meat from Enemærket, fish from Storms, vegetables from Glade Grøntsager and uses their Italian stone oven for many of the dishes.
Wines from Croatia, Italy and Portugal are on the wine list from exquisite vineyards. There are different price levels from 269,- to 899,- depending on your temperament.
The restaurant is located on the square in Otterup's newly renovated town centre. Here you can enjoy good food and wine in a relaxed atmosphere, and here is the perfect setting for those of you who come in for a delicious meal or those of you who are celebrating the big days in the family or company.
Opening hours
Entrance from the square.
Taverna Mediterrano will be open from 1 April 2023.
Tuesday - Friday 17:00-22:00
Saturday and Sunday from 12:00-22:00
1 June - 1 September:
Tuesday - Sunday 12:00-22:00
Friday and Saturday until 02:00