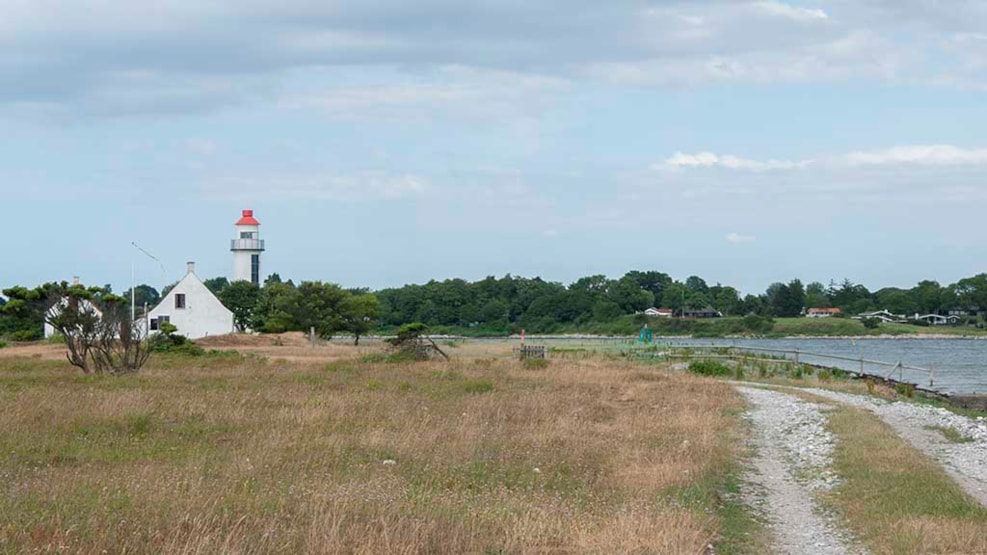 A taste of Enebærodde
See Funen's largest heathland on a wonderful hike with a skilled guide and taste the delicacies that grow on the headland!
The guide Bjarne Kim Pedersen knows all the edible herbs that we're looking for: We'll find edible herbs by the beach and on the moor, and the guide tells you about good recipes. We'll also go down to the water and find delicious, edible seaweed.
Bjarne Kim also knows all about its history and the people who lived here. 
The headland has belonged to the Hofmansgave manor for hundreds of years, and a lighthouse was built here to make the entrance to Odense Fjord safer. But you can also see entrenchments used during the Swedish wars in the 17th century, and the headland was also used for a weapons dump for the resistance movement in World War II. Get all the good stories and let Bjarne Kim show you the area on a nice hike.
When
The guided hike on Enebærodde takes place Tuesdays 5 July-26 July 10:00-15:00.

Price: DKK 75,-
Good to know
The meeting point is the parking lot at Tygesvej on Enebærodde.

Remember the packed lunch and something to drink!