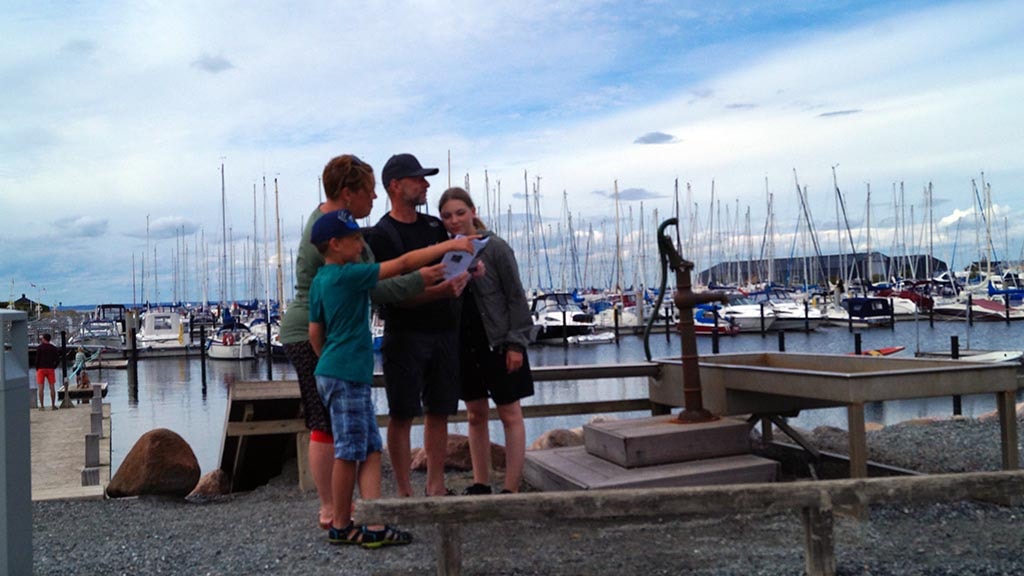 Riddle Hunt in Bogense
Join the Riddle hunt in Bogense and help the ghost Antonia find the stolen treasure!
The Riddle hunt is only available in Danish!
During the 17th century, Denmark was at war with Sweden. The Swedes also invaded Bogense. The mayor owned a very big treasure and a daughter whom he loved very dearly. To protect them he walled both the treasure and his daughter inside the basement of a house located in Adelgade 44.
Since the mayor refused to tell the Swedes where he kept his treasure, they killed him!
His daughter Antonia swore to protect the treasure with her life – and she did die inside the walled off room. Legend has it that the spirit of Antonia still wanders the basement of Adelgade 44.

The ghost Antonia was on her annual visit to her father's grave and upon her return, she found that the treasure had been stolen!
Antonia now calls everyone to help her solve the riddles and figure out where the thief has hidden the treasure.
Do you want to join the hunt?
Book at bookingnordfyn.dk and thereafter pick up the riddlebooklet at the tourist office in Bogense. Solve the riddles to figure out where the thief has hidden the treasure!