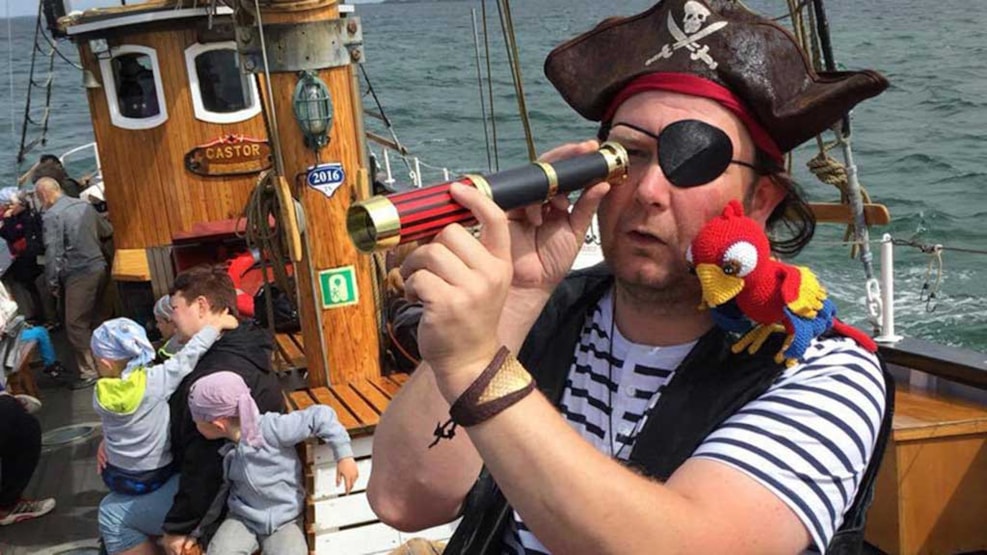 Pirate trip on board MS Castor
Arrr, are all landlubbers ready? Join us in the search for the lost pirate treasure! But first you'll have to capture the ship...
Join the pirate trip and find the pirate treasure!

The pirate needs you to help him capture a ship so you can quickly sail away in search of all the gold coins.

Along the way, the pirate tells tales of the seven seas, while the brave pirates get "rum" and "skates."
When
Tuesdays and Thursdays 28 June -11 August 14:00-16:00
Fridays 1 July  - 12 August 14:00-16:00
Saturday 6 August 14:00-16:00
Wednesday 19 October and Thursday 20 October 14:00-16:00.
Meeting point
Moletorvet (the square next to Lunds Hotel), Østre Mole, Bogense.
Price
Children and adults: DKK 190, - Babies up to 2 years old: Free
Please note
The pirate trip is great for kids and people of all ages who like to have fun

It is not allowed to bring a dog on board

The tour is not suitable for disabled people

Beverages can be purchased on board