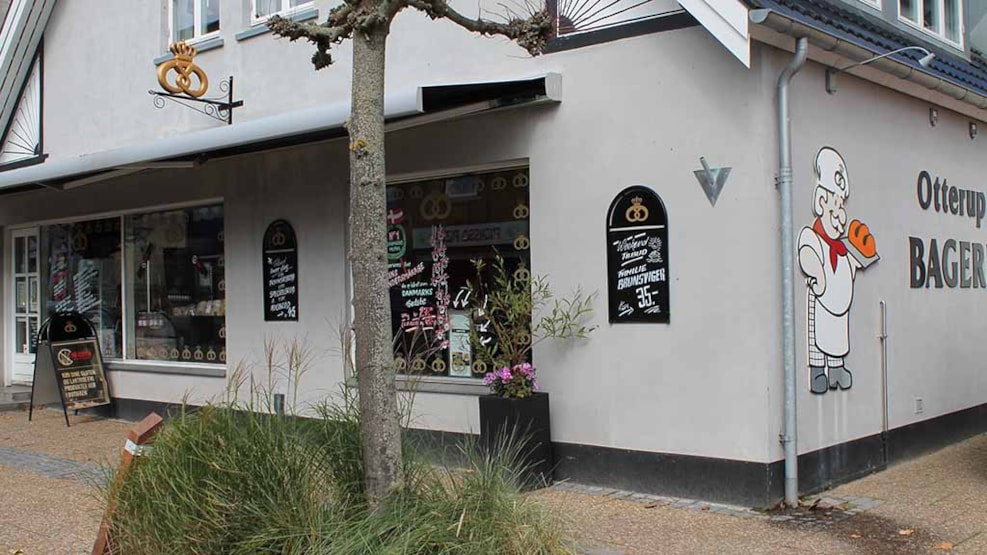 Otterup Bageri (Bakery)
Otterup Bakery has the most delicious bread and cakes, and here you can also buy freshly baked rolls for the cozy breakfast!
Otterup Bakery has proud traditions
Since 1903 bread and cakes have been baked for the citizens of Otterup. With love for the bread, focus on the quality, taste and traditional craftsmanship all types of classical and new exciting bread and cakes are being baked.
Opening hours:
Monday to Friday: 6.00 – 17.00
Saturday: 6.30 – 14.00
Sunday: 6.30 – 15.00